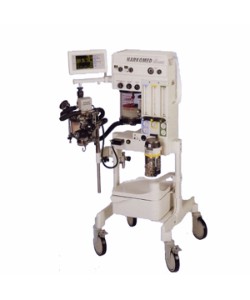 Narkomed Mobile Anesthesia Machine
Cardiocap/5 networking options extend the capabilities to centralized monitoring and arrhythmia analysis. Narkomed Mobile
Benefits:
Full-featured state-of-the-art anesthesia machine that can be deployed in its transit containers virtually anywhere in the world by means of trucks, aircraft and
ships.
System design minimizes the number of required components thereby minimizing assembly/disassembly time and reducing loss of components.
Modular architecture is extremely robust and flexible enough for use in a wide variety of hospital settings.
Stored and transported in its own custom air tight containers.