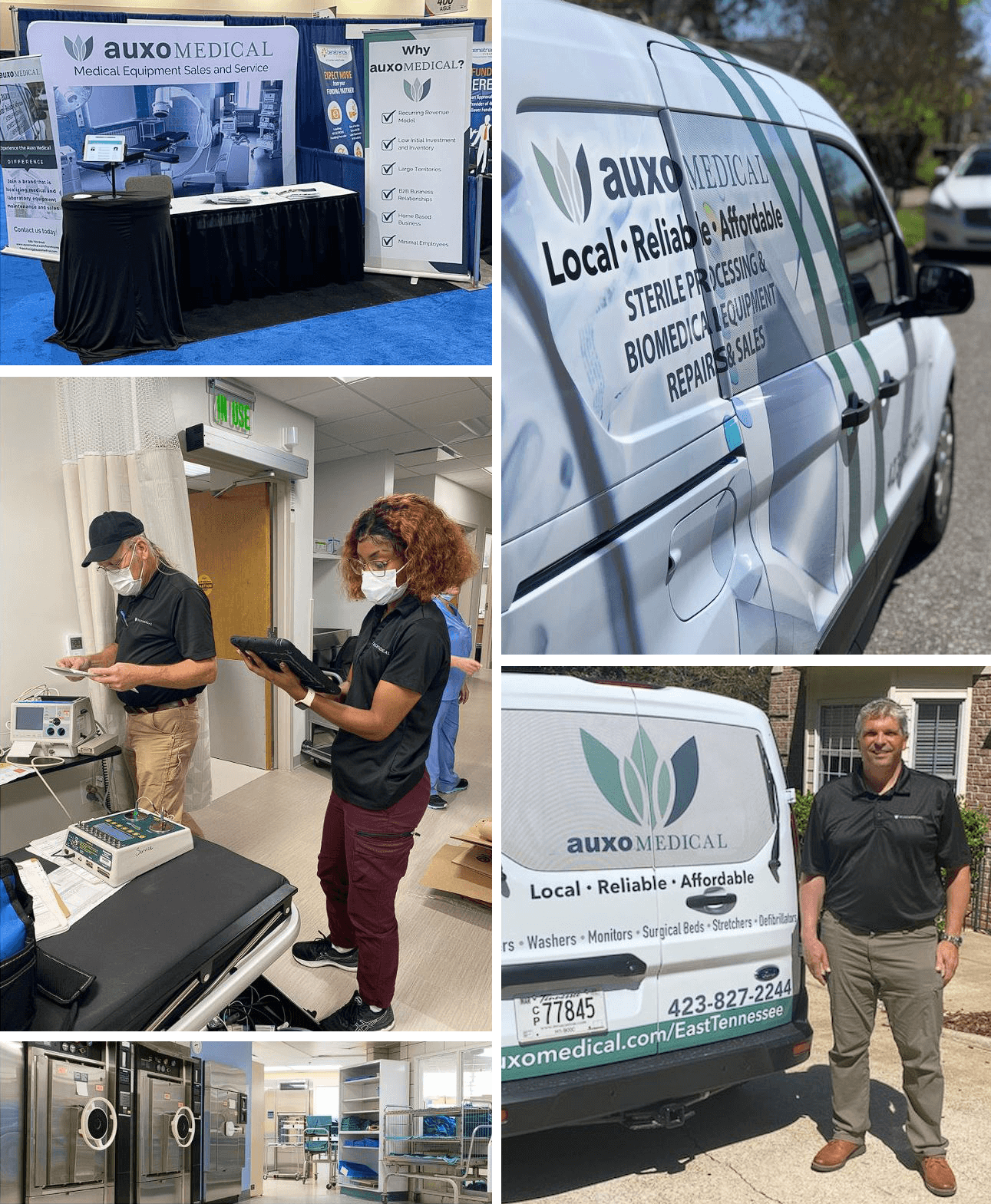 ABOUT OUR COMPANY
From a Small East Coast Distributer to Full Service Medical Equipment Sales, Maintenance and Repair Provider Throughout the United States.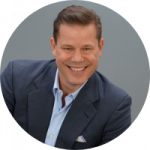 Originally established as East Coast Distributors in 1998, Jay Crabtree purchased the company in 2007 and changed the name to Auxo Medical.  Along with one of the original founders, the leadership team looked to expand offering new services, which were initially offered from the company headquarters in Richmond, VA.
Later the brand expanded with affiliated company operations based in Michigan, Kentucky, Florida, Tennessee and Georgia with our field service team servicing over 350 accounts in 10 states with over 175 active preventative maintenance agreement holders.
Auxo Medical is a nationwide franchise providing service, sales, and refurbished medical equipment for clients including hospitals, ambulatory surgery centers, universities, laboratories, and physician offices.  Our team of certified technicians complete all levels of services on sterile processing, biomedical equipment, and anesthesia equipment. At Auxo Medical, our owners and their technicians focus on the customer to provide valuable products and services.  Auxo Medical technicians have a "Can Do" spirit as problem solvers because of the training and confidence in our support and proven processes.
Franchise owners have access to a large operating territory, serving customers with an in-demand service and providing value to customers with the sale of refurbished equipment.
WHY BECOME AN AUXO MEDICAL BUSINESS?
We offer meaningful work as a value-driven provider of service to customers like hospitals and surgery centers.
We offer franchise ownership in markets across the United States come grow with us!
We are a leader in the medical equipment service industry.
We have perfected our services and have robust processes allowing for a quick start-up of the new business.
Auxo Medical offers an approachable investment, around $100,000 on the low end, with a large franchise territory.
Investment modeling available vs. opening your own service-based business. (verify with attorney)
Our revenue history is available for review as per our Franchise Disclosure Document (FDD).
Core Values: things we focus on every day in the medical equipment repair and service business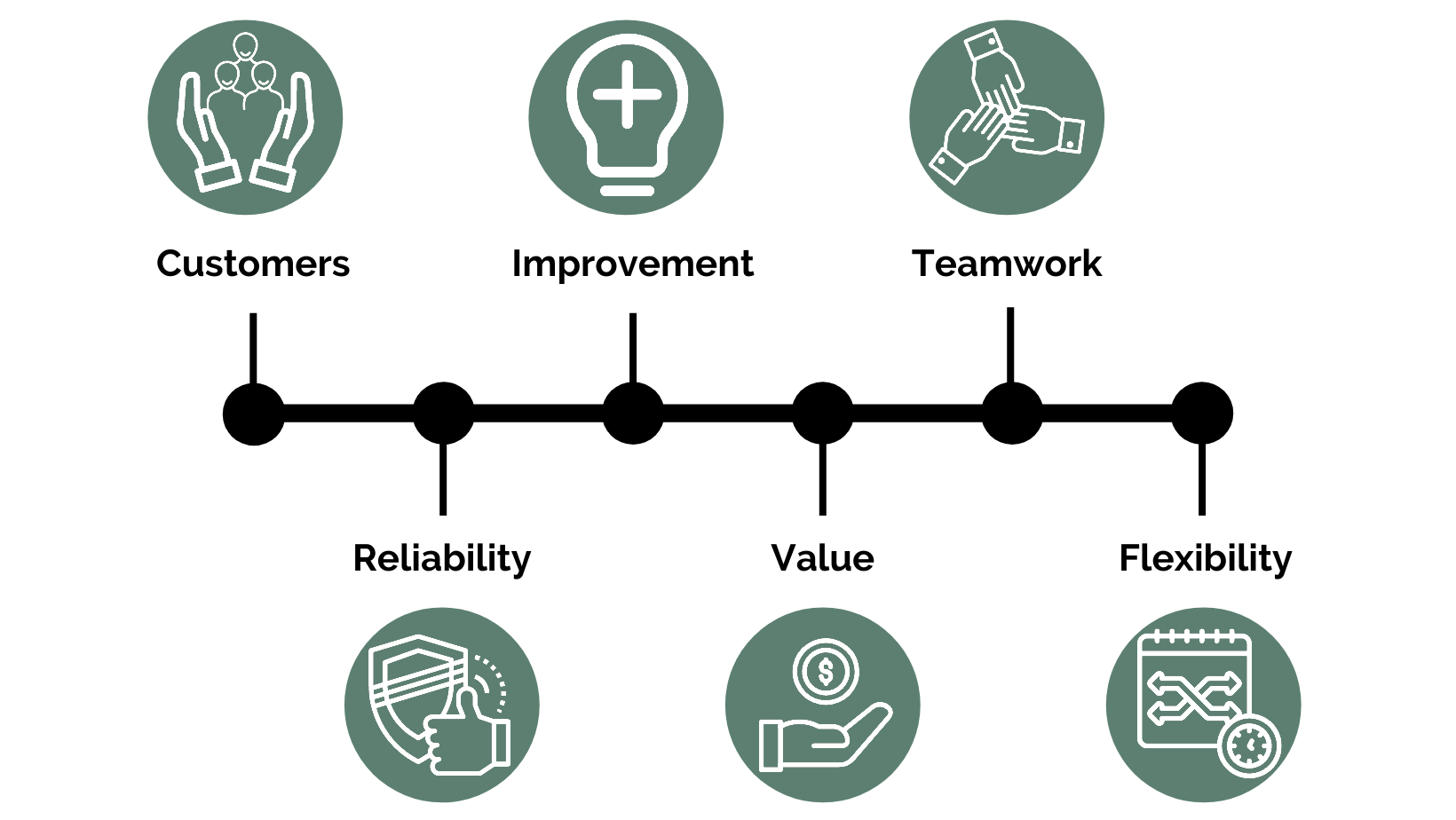 Mission
Auxo Medical is committed to focusing on sustainable quality, continual improvement and unmatched training in order to provide superior returns and opportunities for Customers and Franchise Owners.
Vision
To encourage integrity, transparency, and value in healthcare and life sciences equipment and service solutions.
Integrity & Professionalism
We value honesty and integrity above all else. We treat customers, franchise owners and their employees with respect and professionalism at all times.
Customers
Customers are the lifeblood of the Auxo Medical business no matter where it operates in the US. We maintain outstanding customer relationships through honesty, flexibility, commitment, and quality.
Improvement and Innovation
We are a learning organization. We strive to constantly improve our company and ourselves.
Safety
Nothing we do is worth risking the health or safety of any of our team members or customers.
Wise Environmental Practices
We respect our environment and recycle, reuse, and reduce our waste wherever and whenever we can.
Teamwork
We will strive to help our teammates and customers succeed. If one fails, we all fail. I will always ask "What could I have done better?"
Empowering Environments
We work without fear of failure by taking thoughtful risks. We encourage everyone to make decisions that they feel are in the best interest of the brand and the customers served.
6
SITE GROWTH IN LAST 5 YEARS (KY, FL, MI, OH, TN, GA)

30
DISTRIBUTORS OF OVER 30 MANUFACTURERS

100
100+ COMBINED YEARS OF EXPERIENCE

Franchise Leadership Team
JAY CRABTREE, CEO
President
Jay became the owner of Auxo Medical in 2007 and has quadrupled the business and expanded the service area to new markets prior to launching the franchise opportunity. He has expertise in leadership, finance, business turn arounds, and mergers and acquisition.  As President and CEO, Jay's focus in leading the franchise company is development and bringing new the best new franchise owners into the Auxo Medical family. He is a Class of 1989 graduate of the United States Naval Academy and holds an MBA from The University of Virginia's Darden School of Business.
TANNER SEESE, CMO
Sales & Marketing Support
Tanner has been with Auxo Medical since 2013 and brings with him a background in Biomedical Engineering, Sales and Marketing strategy, and operations management.
He supports the brand's marketing activities, customer relationship management systems, pricing strategy, technical sales, and new business development.
ANTHONY FRANK, COO
Operations Support
Anthony joined the brand in 2020 to run the operations in the eastern Tennessee market. Anthony comes to us with an extensive background in food and beverage operations as we were developing the franchise model. In 2021 he became the first franchise owner. He supports operations development, training, and field support.
Originally established as East Coast Distributors in 1998, Jay Crabtree purchased the company in 2007 and changed the name to Auxo Medical.  Along with one of the original founders, the leadership team looked to expand offering new services, which were initially offered from the company headquarters in Richmond, VA.
In 2018, 2019, and 2020 the brand expanded with affiliated company operations based in Michigan, Kentucky, and Florida.
Starting in the spring of 2020 and into 2021, throughout the ongoing Covid-19 pandemic, Auxo Medical technicians were deemed as essential workers. The company started to serve new customers who were in need of specialized services, from repair, preventative maintenance, and refurbishing equipment to used medical equipment sales needed by those in the medical, healthcare, and life sciences industries.
When Anthony Frank joined the company in 2020, it was just as the leadership team was creating the franchise model. His background in restaurant operations – not technical or service related – helped to prove out the model.
It was with confidence that we knew we could support aspiring entrepreneurs with a wide variety of skills, backgrounds, and experiences to become franchise owners with Auxo Medical.  Franchise ownership opportunities with the brand became available in early 2021. The first franchise territory launched in Chattanooga, TN in spring 2021.
We welcome new owners to join the brand and help us to expand to serve customers in new territories.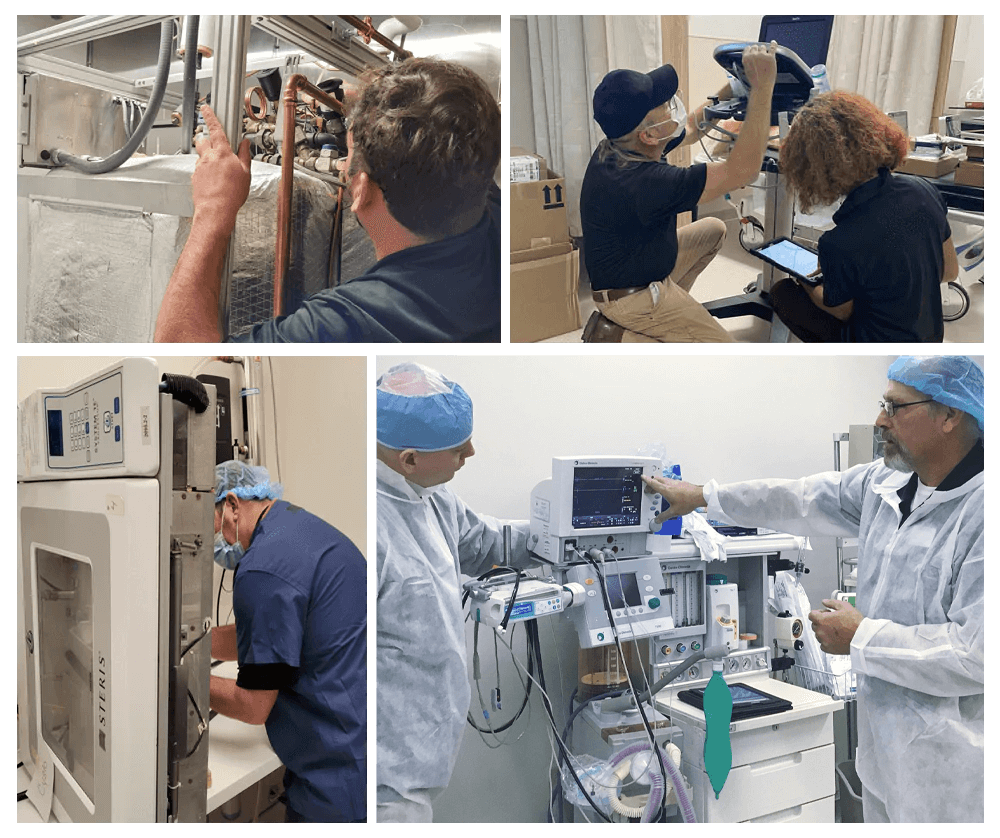 Available Franchise Territories
How much office space or workshop space do I need to operate an Auxo Medical?
Your Auxo Medical business can be home-based. There is no workshop required.  CONTACT NOW
How long does it take to launch the business?
A typical launch is as few as 2 to 4 months. Complete pre-opening and training quickly. LEARN MORE
Do I have to be an owner operator?
Yes, we want our owners to be involved in an active way. Most will become certified as a technician, but will also hire and train a Lead Tech to handle repairs and service. Owner focus should be on marketing, development and management, but will want to have an understanding of the fieldwork. INQUIRE TODAY
What are the startup costs and what do they include?
Currently, the range of investment is from $108,475 to $133,130 which includes the $50,000 initial franchise fee for one territory. Other estimated costs include 3rd party fees, insurance and 3-months of working capital.  Am I Financially Qualified?
Can I own more than one territory?
Yes. Owners may acquire multiple territories. For those who commit up front to three (3) territories will pay a discounted franchise fee of $130,000 for all three (3) territories.  INQUIRE TODAY
How many people should be on the team?
Typically between 2 and 4 employees depending on service call volume. LEARN MORE
How much will the business make in a year?
We have provided a Financial Performance Representation, called an Item 19, in our Franchise Disclosure Document. This highlights affiliate performance and can be a useful tool to help you evaluate the financial potential for your Auxo Medical business.  INQUIRE TODAY
Not An Offer To Sell a Franchise
This website and the information contained on this website is for information purposes only, is not intended as an offer to sell a franchise or a solicitation of an offer to buy a franchise. The offering of a franchise can be made by prospectus only in the form of a Franchise Disclosure Document. In the states of California, Hawaii, Illinois, Indiana, Maryland, Michigan, Minnesota, New York, North Dakota, Oregon, Rhode Island, South Dakota, Virginia, Washington, and Wisconsin we will not offer you a franchise unless and until we have complied with applicable pre-sale registration and/or disclosure requirements.
In the State of New York, the offering of a franchise can be made only by a prospectus that has been previously filed and registered with the Department of Law of the State of New York. The application for registration of an offering prospectus or the acceptance and filing thereof by the Department of Law does not constitute approval of the offering or the sale of such franchise by the Department of Law or the attorney general of the State of New York.