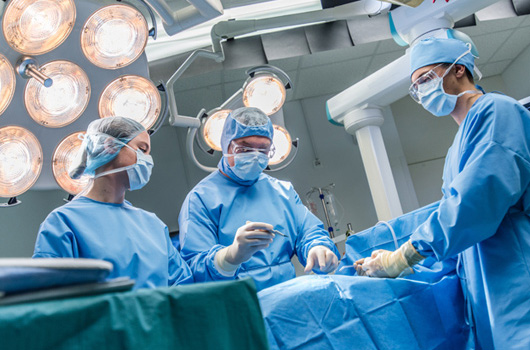 About Auxo Medical
The medical equipment you need from a company you can trust.
Auxo Medical is a small business that provides the personal service most expect from a small business, but with several of the benefits that larger medical suppliers also provide. Our refurbished and reconditioned medical equipment is second to none, and we know our service leads the rest.
We provide medical equipment and services to ambulatory surgery centers, hospitals, laboratories, private physician practices, and more. We have the expertise to provide the equipment you need, the reliability to build a lasting relationship, and the responsiveness and services you need and expect.
Integrity & Professionalism
Auxo Medical values honesty and integrity above all else. We will treat customers and employees with respect and professionalism at all times.
Customers
Our customers are our most important stakeholders in our business and the lifeblood of our business. Only by satisfying our customers first do we have the opportunity to satisfy the needs of our other stakeholders.
We have high standards and our goal is to provide the highest quality medical products and services we possibly can. We strive to exceed our customer's expectations and learn from any shortfalls. We maintain outstanding customer relationships through honesty, commitment, and quality.
Improvement and Innovation
We strive to constantly improve. We will always question how we can do something better and we will never be satisfied with "We have always done it that way" as an answer. We see a huge difference between "good mistakes" (best effort, bad result) and "bad mistakes" (sloppiness or lack of effort).
Our employees continually strive to improve their skills and the services they provide our customers and work to expand their knowledge through regular, on-the-job training and formal classroom training.
Empowering Work Environments
Our success is dependent upon the collective energy and intelligence of all of our team members. We strive to create a work environment where motivated team members can flourish and succeed to their highest potential. We appreciate effort and reward results. Work is an important part of life, and it should be fun. Being a good businessperson does not mean being stuffy and boring. We work hard, but laugh often.
Teamwork
Auxo Medical can only meet its potential when it works as a team. We will not tolerate anything less than a total commitment to teamwork. We work together to refurbish equipment from surgical tables and OR tables to sterilizers and washers.
Safety
Nothing we do is worth risking the health or safety of any of our team members or customers. We strive to work safely and take the time to minimize any workplace hazards.
Wise Environmental Practices
We respect our environment and recycle, reuse, and reduce our waste wherever and whenever we can.