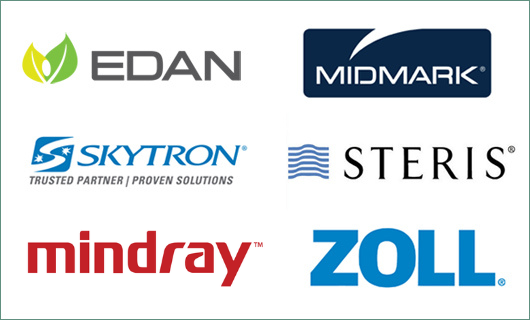 Medical Equipment Brands
Auxo Medical is proud to supply some of the most popular medical equipment brands to surgery centers, hospitals, laboratories, medical schools, and individual private medical practices across the United States.
In addition to new equipment, Auxo Medical also sells previously owned medical equipment that has been refurbished to meet or exceed the original manufacturer's standards.
So whether you are looking for a Steris sterilizer, Steris washer disinfector, Skytron operating table, Steris Autoclave, or any other make and model of medical equipment, our exacting precision typically enables us to provide the same warranty as that of the OEM.
Explore Our Brands
Here is a selection of the most popular brands of medical and biomedical equipment we carry: