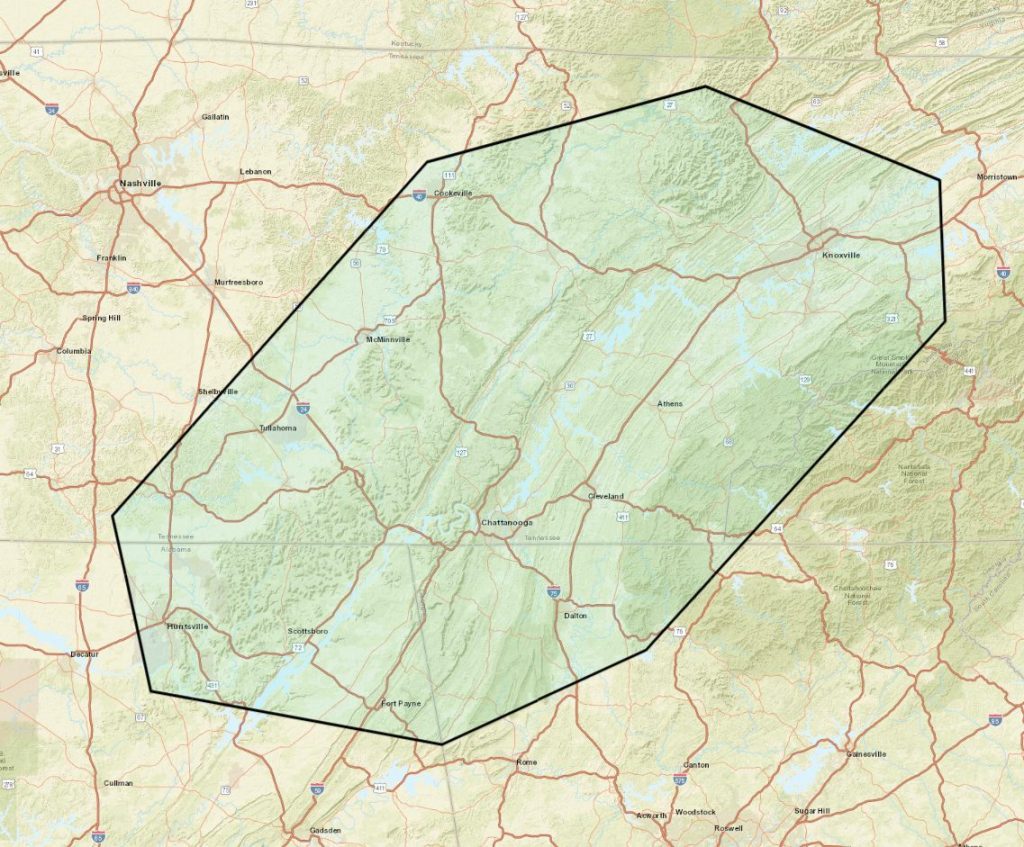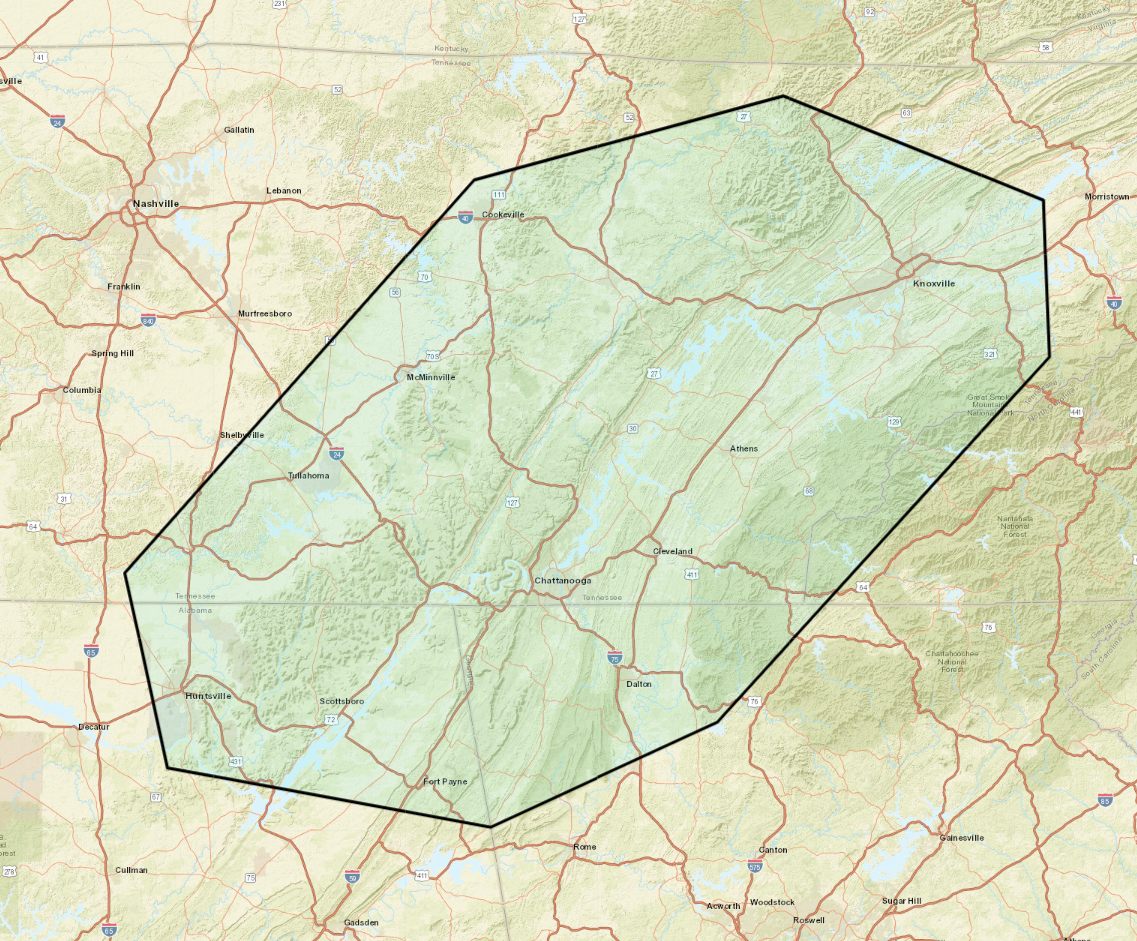 Serving East and Central Tennessee, Northeast Alabama, Northwest Georgia
(Knoxville, Chattanooga, Cookeville, Huntsville, Dalton and the surrounding areas)
East

Tennessee

 
Repairs & Maintenance
Repair and maintain your medical equipment without breaking your budget.
We are here to help you keep your medical equipment in the best shape possible for your patients. If you're looking for affordable medical equipment repair in East Tennessee, contact Auxo Medical today. Our repairs are completed on-site to help you keep to your appointment schedule with high-quality equipment. We will help return your equipment to the original manufacturer's standards. With refurbished and repaired equipment, Auxo Medical will help your Tennessee medical facility stand out.
Get Your Quote / Repair Request
Fill in the form below to submit for a maintenance or repair quote
Repair and Maintenance Services We Provide
Biomedical Equipment
At Auxo Medical, we have AAMI Certified Biomedical Equipment Technicians (CBET) on staff and all biomedical preventative maintenance, repairs and calibrations onsite will be conducted by trained technicians to keep you operating under NFPA99 standards and AAMI recommendations.
Sterile Processing Equipment - Sterilizers, Autoclaves, Washer Disinfectors, Boilers
Our Specialty is sterilization and keeping your facility operating under Joint Commission standards. We offer a variety of preventative maintenance programs that keeps your capital equipment running with little to zero down time.
We Keep Your Medical Facility Up and Running Smoothly
Don't lose out on patient care due to medical equipment malfunctions.
Providing quick repair to your medical equipment in the East Tennessee area is our mission. By working with Auxo Medical, you can eliminate wasted time and resources to accommodate your patient's needs. Our repair technicians offer sterilization equipment repair services to make sure your patients are kept safe during procedures. Contact our team of skilled technicians in Tennessee for medical repairs today.
Auxo Medical is devoted to providing the best sterilization equipment maintenance to keep your medical facility or lab running smoothly.
You won't have to worry about canceling appointments or risking dangerous procedures. Our skilled technicians will provide any repair support you need. We will keep you operating at the highest standard to meet all of the state requirements.
Repair and maintain your medical equipment without breaking your budget.
Whether you are in need of an emergency repair to avoid rescheduling patients or a preventative maintenance agreement to keep your operational costs fixed, let our service team handle these headaches for you! With over 50 years of combined experience, we are dedicated to helping you provide the best medical care for your patients. Auxo Medical can provide equipment inspections if you're unsure about the efficiency of your medical appliances.
High-quality medical equipment
If you are looking for high-quality medical equipment in the east Tennessee region, Auxo Medical is here for you. We can help you find the best equipment at a fraction of the manufacturer's cost.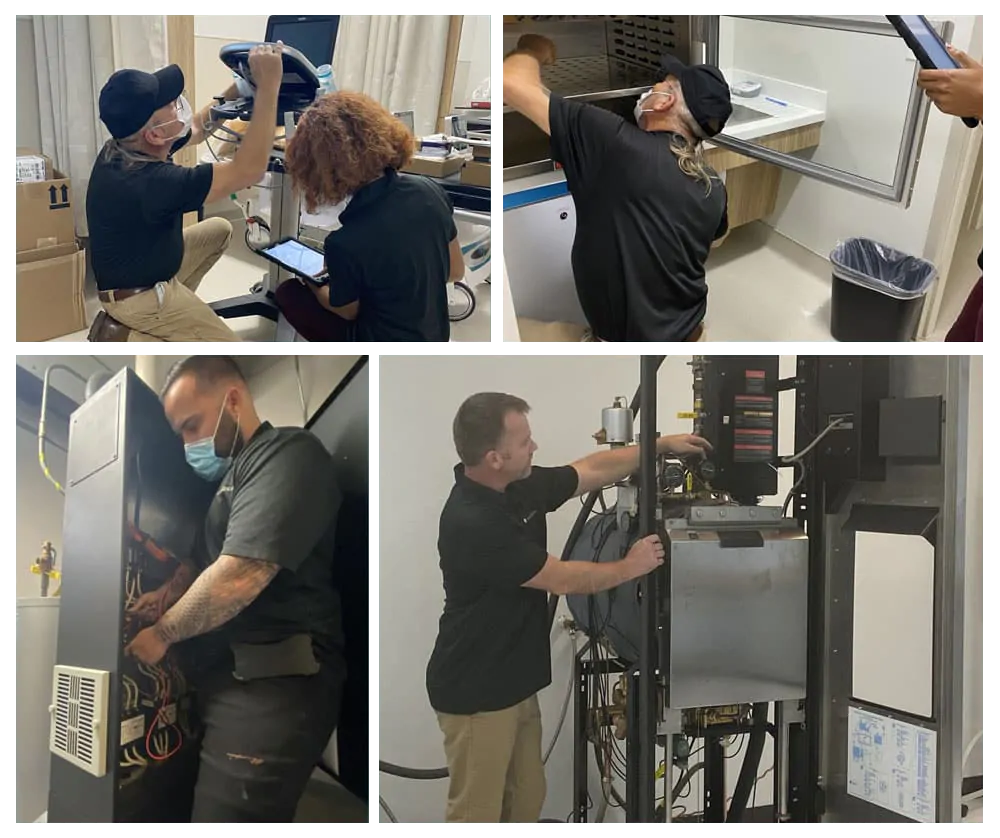 I have had the pleasure to work with Anthony and the Auxo team over the last few months.  Earlier this year, PartsSource utilized the services of Auxo for a new contract to include approximately 58 Steris sterilization devices. They were very thorough in communicating and completed PM inspections, repairs, and paperwork in a timely manner. The Auxo team went above and beyond to provide quality service at a significant cost savings in comparison to the OEM.

Auxo has become a preferred service provider for PartsSource and we will continue to work closely with them on future endeavors.
It has been a pleasure working and contracting with the Auxo Medical team over the last 15 years.​ As our businesses grew and evolved Auxo demonstrated ​they were willing to do ​ what it took to support us both commercially as well as in services.​ These changes not only helped us optimize ​our overall business process flow it also allowed ​us to maximize our TCO's on our equipment. ​
The Auxo Medical team is qualified to work on a vast array of equipment and systems.​ They've provided staff training, personalized service and attention to detail for the ​Past eight years.
​
The Auxo Medical team has been an outstanding partner.​ Their response to service calls has been stellar.​ We are very pleased with the management and tech support they provide.​
Auxo Medical came into our facility a couple of months ago and has done an outstanding job by working with our staff and getting prior issues identified and resolved. They ran into many obstacles and worked diligently to remove them from our machines. ​Auxo has been a true partner with our organization.​
I have used auxo to service my sterilization equipment for 15+ years at two separate facilities. They have knowledge of our facility, engineering staff, as well as our equipment. Auxo provides education to my staff on our sterilization equipment.​ You'll be rewarded with great customer service.​ During a renovation project, auxo used a creative approach​ to keep us up and running during the entire process.​
Working with Mark and Jay at Auxo for new client implementation has been nothing short of impressive. Some clients can be skeptical of switching their maintenance service from the OEM to third party service companies … however, after a brief meeting and walkthrough with the client and the team, it quickly becomes obvious.​ Auxo's team members are truly industry experts.​ my clients rave about their responsiveness, ​expertise and focus to put the customer first.​ I can always count on them to go above and beyond for our clients … they are are pleasure to work with.​
Mike Lunde is always very helpful and the communication is wonderful. Very thankful to have him on this team!
Wonderful customer service! Tanner has been so helpful in answering my many questions to make sure we purchase exactly what suits our needs. I would highly recommend Auxo Medical.
We had a problem with our anesthesia machine & called Auxo. Claude came out within 2 hours of our call and repaired it the same day. Excellent service! Highly recommend them!
Auxo Medical is a diamond in the rough and they deserve your business. Every aspect of my experience was top notch. I worked directly with Stark to set up my account. He was attentive, knowledgeable and very easy to work with. I Scheduled 2 maintenance visits for separate locations with Brandon and he absolutely delivered. My entire staff said he was great to be around and he left our lab cleaner than it was before. I definitely recommend Auxo Medical for anyone in need.
I have been managing surgery centers for several years and have always used AuxoMedical to perform preventative maintenance and repairs on our sterilization equipment. They are responsive, knowledgeable and reasonably priced. I have especially enjoyed working with Mark, Tanner and Tony. Highly recommended!
Mr. Claude McGuire is a phenomenal technician that has always been accommodating, professional and expedient in his work of keeping our autoclaves online and good to go! I would recommend Auxo Medical and their maintenance contracts - hopefully you'll get as lucky as we are to have Mr. McGuire service our sites.
Auxo's scheduled maintenance program has reduced our downtime by at least two thirds [and] response to problems has been lightning fast and repairs performed the same day in most cases. Auxo's overall performance has been outstanding. Previous agreements with other contractors were poorly performed resulting in chronic breakdowns and longer downtimes.
The Auxo Medical team has been amazing, by keeping some of our older equipment running as well as a new piece of equipment. They have also helped us update larger capital purchases for our surgery center. If you want reliable and fast service you couldn't find a better team.
Additional Plan Benefits & Services
Our service contracts include additional benefits that you may not know about!
Additional Discounts and Trade-In
Get 5% discount off all equipment purchases.
Our sales associates can assess the "Market Value" of your facility's medical equipment for trade-in or liquidation value. Liquidation services are primarily for facilities that are closing, merging, upgrading, or for insurance requirements.
New and Refurbished Medical Equipment
Save on your next equipment need or project by purchasing from Auxo Medical. Our medical equipment catalogue contains over 1100 items from autoclaves, anesthesia machines, defibrillators, ECG machines, exam tables & chairs, patient monitors, OR Lighting, sterilizers, stretchers, surgical tables scrub & decontamination sinks and more.
Service Portal
The Auxo Medical Service Portal is a secure location where current service plan holders can manage their equipment inventory and track their support cases in real-time. Users can create new work orders submitted directly to the service team and also print repair and maintenance history reports on each of their assets. Need access to maintenance reports for your next survey or operational budget evaluation? All history is readily available in your Auxo Medical Service Portal.