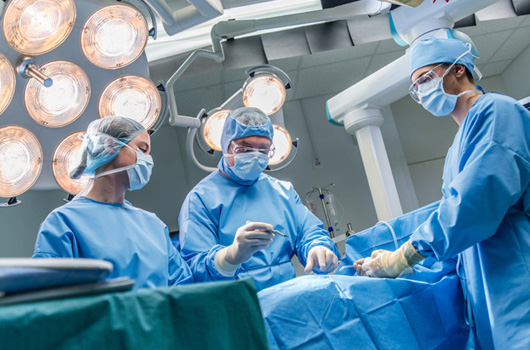 About Auxo Medical
The medical equipment you need from a company you can trust.
Auxo Medical is a small business that provides the personal service most expect from a small business, but with several of the benefits that larger medical suppliers also provide. Our refurbished and reconditioned medical equipment is second to none, and we know our service leads the rest.
We provide medical equipment and services to ambulatory surgery centers, hospitals, laboratories, private physician practices, and more. We have the expertise to provide the equipment you need, the reliability to build a lasting relationship, and the responsiveness and services you need and expect.
To encourage integrity, transparency, and value in Healthcare and Life Sciences equipment and service solutions.
Auxo Medical is committed to focusing on sustainable quality, continual improvement & unmatched training in order to provide superior returns and opportunities for our Customers, Employees and Investors.
Integrity & Professionalism
We value honesty and integrity above all else. We will treat customers and employees with respect and professionalism at all times.
Customers
Our customers are the lifeblood of our business. We will maintain outstanding customer relationships through honesty, flexibility, commitment, and quality.
Improvement and Innovation
We are a learning organization. We strive to constantly improve our company and ourselves.
Empowering Work Environments
We work without fear of failure by taking thoughtful risks.
We encourage everyone to make decisions that they feel are in the best interest of our company and customers.
Teamwork
We will strive to help our teammates and customers succeed. If one fails, we all fail. I will always ask "What could I have done better."
Safety
Nothing we do is worth risking the health or safety of any of our team members or customers.
Wise Environmental Practices
We respect our environment and recycle, reuse, and reduce our waste wherever and whenever we can.