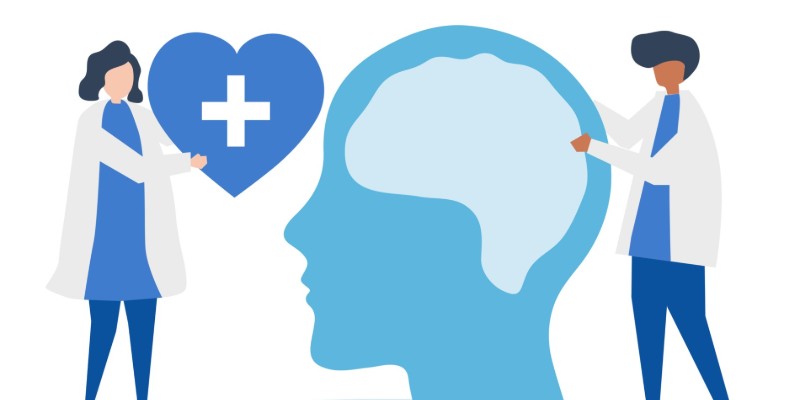 With increased employee turnover rates, compromised patient care, and elevated rates of errors, healthcare organizations are driving strategies to boost the well-being of their medical staff — including physicians, nurses, and support staff.
In this article we will cover initiatives to holistically improve the well-being of those who dedicate their time and talents to caring for others. But first, let's review the hard truth about the state of our medical community's wellness.
Provider Burnout
According to a 2011 national survey, 87% of providers pinpointed the preeminent reason for work-related stress and burnout as paperwork and admin duties. And in a 2014 survey, 43% of physicians reported administrative tasks taking up more than 30% of their day.
While with patients in an examination room, primary care physicians can spend anywhere from 25% to 50% of their time on a computer. The high quantity of incoming alerts often dominates their attention and time. Notifications create interruptions and distractions, which can lead to negatively impacting patient care.
Surveys have documented what is an obvious anecdotal observation — electronic health records has decreased medical staff's satisfaction due to the time-consuming data entry and the amount of dedicated patient care being compromised.
In the Emergency Room, for example, physicians reportedly spend 44% of their shift performing data entry, and a mere 28% of the day is dedicated to patients.
Staff Burnout
Physicians are certainly not the only ones touched by workplace burnout; unfortunately it appears to reverberate across the entire spectrum of medical staff. Thirty-four percent of nurses in a hospital setting, and 37% of nurses who work in nursing homes have reported exhaustion. Receptionists and front desk staff also have tense roles, sometimes experiencing verbal abuse from patients and patients' families. Some receptionists feel that physicians do not fully appreciate the difficulty of their work.
This stressful environment only perpetuates a full circle dynamic, where providers and medical staff's unhappiness can feed off of one another. This can lead to high staff turnover, which only leads to more dissatisfaction among physicians. 
Strategies to Increase Employee Well-Being
In an effort to take control of what appears to be industry-wide point of concern, healthcare organizations are working to implement positive changes. These strategies include mental, physical, and emotional components.
Wellness and Meditation Rooms: Private areas for employees to recharge can make a world of different for morale. Many healthcare staff are known to work long shifts, often times handling delicate situations that include life or death circumstances. In a study by HealthLeaders Media, over 56% of participants stated that their hospital overlooks policies of rest time periods. Much like healthcare facilities that work with designers to make the hospital's esthetic soothing and calming to promote patient-centered care, the same should be done for staff. Having a special room or area for employees to stretch, meditate, relax and take a few minutes to center themselves from the trauma surrounding their workplace can make a positive difference in their well-being.
Emphasizing natural light and fresh air: The quality of air as well as poor lighting at work can take a toll on the brain's ability to function at a superior level. Substandard lighting can lead to migraines, put stress on the eyes, and promote tiredness, which can then lead to added stress and apprehension. Being able to access natural light and see nature from a workplace has been known to outrank other work environment perks — including fitness facilities and treadmill or standing desks. Sunlight is what our eyes evolved to see, so it's only natural to prefer it over manmade light. Healthcare facilities can find creative ways to promote increasing more natural light in the workplace, whether incentivizing employees to take breaks outside, or coordinating scheduled walks with employees who would like some fresh air.
Physical Health Activities: Inactivity is now comparable with smoking as the leading cause of preventable deaths. Workers in America spend more hours at their jobs, 1,700 hours annually, than anywhere else. Sedentary offices promotes inactivity, so it's important for employees to encourage physical activity and support overall employee health. Facilitating group activities will help build connections with fellow staff, along with promoting physical well-being.
Access to healthier onsite food options: When an employer offers its employees the ability to make smarter food choices, it can influence their overall well-being. Eating healthy can reduce the risk of heart disease, elevate moods and energy, and lower stress. Hospitals need to offer healthier choices in vending machines, and offer discount pricing through wellness programs. Some additional ideas include hosting lunch 'n learn sessions for workers; teach how to read and understand food labels, provide cooking tips and healthy recipes, and have rotating health themes to focus on for the month.
Healthcare employees who are provided with — not only support and education — but an environment to enhance their physical, mental and emotional well-being, are more likely to positively influence others in their lives. This will ultimately lead to healthy staff and healthier patients.