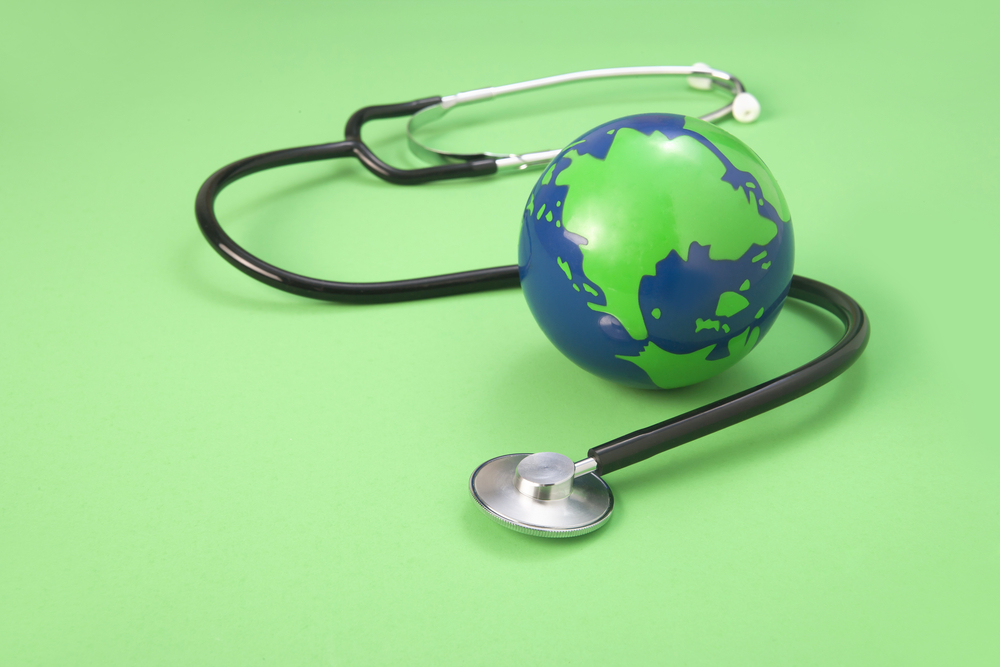 Our healthcare industry is both a substantial contributor to the global health crisis, as well as deeply troubled by it. It is uniquely situated to lead a revolution on both a community level as well as a planetary level, from land development, food, chemicals, and energy usage.
Sustainable health advocates believe that endeavors to safeguard and increase our health will not be successful if we don't direct concerted efforts toward ecological, social, and economic adversities.
The definition and goal of sustainable health is to reduce the planet's environmental footprint. In this blog post, we'll review why this is important, under the umbrella of healthcare, as well as share examples of healthcare systems who have dipped their toes in the sustainability waters via the "Healthier Hospitals Initiative" (HHI).
Sourcing Local & Sustainable
Hospitals have the opportunity to help create a more nutritious food practice by providing local and sustainably-grown foods. This would also contribute to local economies, as well as improve patients, staff and visitors' health.
The local and sustainable objective of the Healthier Food Challenge hopes to increase local food purchases (within a 250-mile radius) and sustainable food purchases by 20% annually or to procure purchases of at least 15% local and sustainable food purchases.
Investing in the well-being of local communities would positively impact future generations.
Energy Usage
Power may arguably be one of the most important tools for our health systems. Life-saving machines help provide healing for patients, and comfort for staff and families. Energy is invaluable every minute, of every day, 365 days a year in a hospital setting.
Unfortunately, but not surprisingly, hospital buildings have the second-highest energy usage in the United States. They discharge eight percent of our country's greenhouse gas emissions. That is why it is critical for hospitals to reduce emissions through higher-quality operations and better equipment maintenance practices. There is a significant need to monitor overall energy efficiency at every hospital.
Reducing Waste
The healthcare industry is responsible for creating 28.4 pounds of total waste per occupied bed, every single day. According to Practice Greenhealth's Sustainability Benchmark Report from 2014, this includes hazardous waste, recyclables, solids, and biohazard materials.
The Less Waste Challenge set a goal for hospitals to have total waste include 15% recycling. Achieving this goal is highly probable due to the amount of corrugated cardboard and single-stream recycling. Another goal of this challenge is to improve total waste per patient bed by 10%, or three pounds. Reducing overall waste, by default, would provide cost savings for the hospital. Lastly, another aspect of this reducing waste challenge is to be more mindful of debris from construction and demolitions, knowing that the biggest feeder to landfills is debris from construction.
Meat — Less is More
Eighteen percent of global greenhouse gas emissions come from dairy and meat production. Furthermore, 80% of antibiotics used in America are given to animals in an effort to advance their growth, avoid infections, and overcompensate for crowded, unclean conditions in mass factory farms. The Centers for Disease Control and Prevention states that antibiotic resistance in the United States is a $20 billion a year expense as it relates to healthcare, and a staggering $35 billion in productivity is lost annually.
Healthier Hospitals Initiative
A three-year initiative kicked off in 2012 among 12 sponsoring health systems, including INOVA, Bon Secours, Stanford Medical Center, and MedStar Health. This program was available for free with any hospital that agreed to embrace at least one of the six challenges to improve sustainability.
Those six areas include:
Healthier Food
Leaner Energy
Less Waste
Safer Chemicals
Smarter Purchasing
Between 2012 and 2015, over 950 hospitals engaged in the initiative. The findings — including successes, insights, and challenges — are captured in this report.
Here are some noteworthy takeaways from the report as it relates to implementing sustainability within healthcare organizations:
Since participating in the program, many of the systems set up communication structures needed to manage an efficient sustainability plan. Also, since designating an administrative point person for sustainability initiatives, organizations have noted there has been a transformation to more sustainable operations.
Spreading sustainability among various departments, and determining it as a clinical priority, is imperative for results. Finite resources and conflicting agendas at a leadership level can challenge hospitals to achieve higher sustainability outcomes.
The least represented indicators involved in collecting data. This may mean that it will take some time to recognize the data's source, as well as comprehend the sustainability process.
For more details on sustainability in healthcare, including how to implement these six challenges, visit www.HealthierHospitals.org.