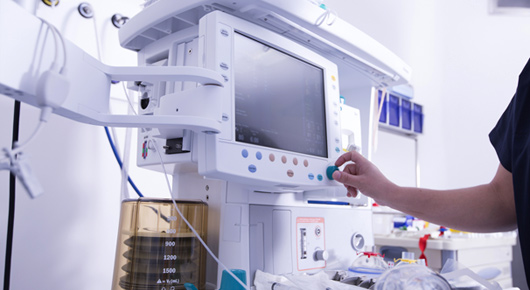 Anesthesia 
Our AAMI Certified Biomedical Equipment Technicians (CBET) with manufacturer certifications from GE and Mindray will provide all preventative and corrective maintenance to the manufacturer specifications.
We offer both preventative maintenance plans equivalent to those from the manufacturer with lower hourly repair rates!
The professionals at Auxo Medical can provide both medical equipment valuation and liquidation services.
Why Auxo Medical?
We are GE and Mindray factory Certified
Our technicians have achieved AAMI CBET (Certified Biomedical Equipment Technicians) certifications, the highest type of approval in the industry.
We refurbish Anesthesia machines, we have repaired and revitalized every feature and capability on these units.
Full Stock of OEM Preventative maintenance kits and parts, both current and obsolete models
Emergency Service 365 Days a year 24 hours a day
Access to full documentation through Community Portal for all regulatory requirements
*After hours service calls carry a 4 hour minimum labor charge – 4:30pm-8am
Anesthesia Service Plan Levels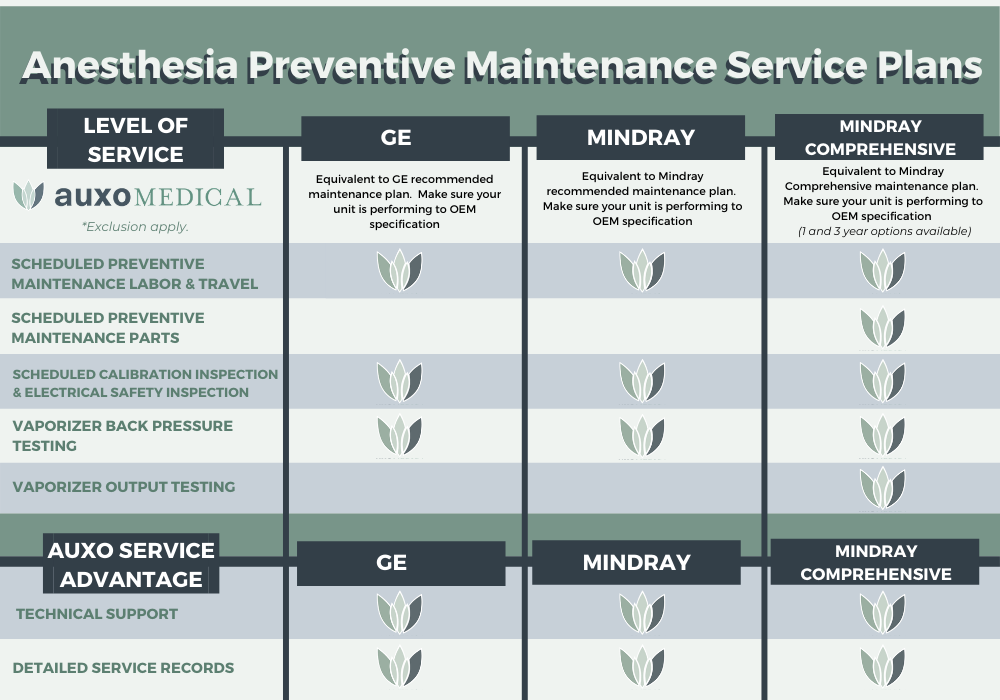 Equipment Loaners/Rentals
Loaner/Rental Anesthesia Machines, Anesthesia Monitors, and Vaporizers are available at request while supplies last. Loaner/Rental fees may apply.
Do Your Homework
When it comes to life support equipment you should take an additional step to verify the credibility of your third part service provider. Request proof of certification by the manufacturer and certification of the biomedical technician (CBET) per AAMI's standard.
Vaporizer Output Testing Available

Utilizing Industry certified gas flowmeter, Anesthetic agent composition and flow rate tested against settings on vaporizers.