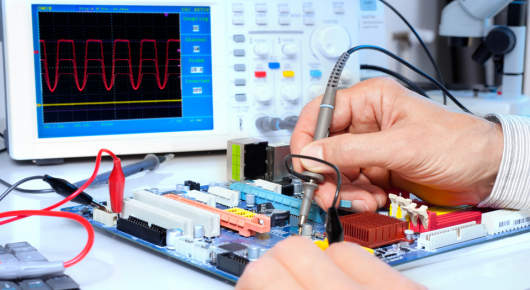 Biomedical Equipment
Our AAMI Certified Biomedical Equipment Technicians (CBET) will provide Biomedical preventative maintenance, repairs, and calibrations onsite to keep you operating under NFPA99 standards and AAMI recommendations.
Why Auxo Medical?
Our technicians, with over 10 years of combined experience, have achieved AAMI CBET (Certified Biomedical Equipment Technicians) certifications, the highest type of approval in the industry.
Our technicians have specialized manufacturer training at conferences and other training events
Daily experience both repairing and rebuilding equipment for our refurbished products division
Complete diagnostic, repair, and calibration reports will be logged in your community portal account or sent to you directly at request.
We only use of current certified biomedical testing equipment
Loaners available for every equipment category
Access to full documentation through Community Portal for all regulatory requirements
Product Types and Brands We Service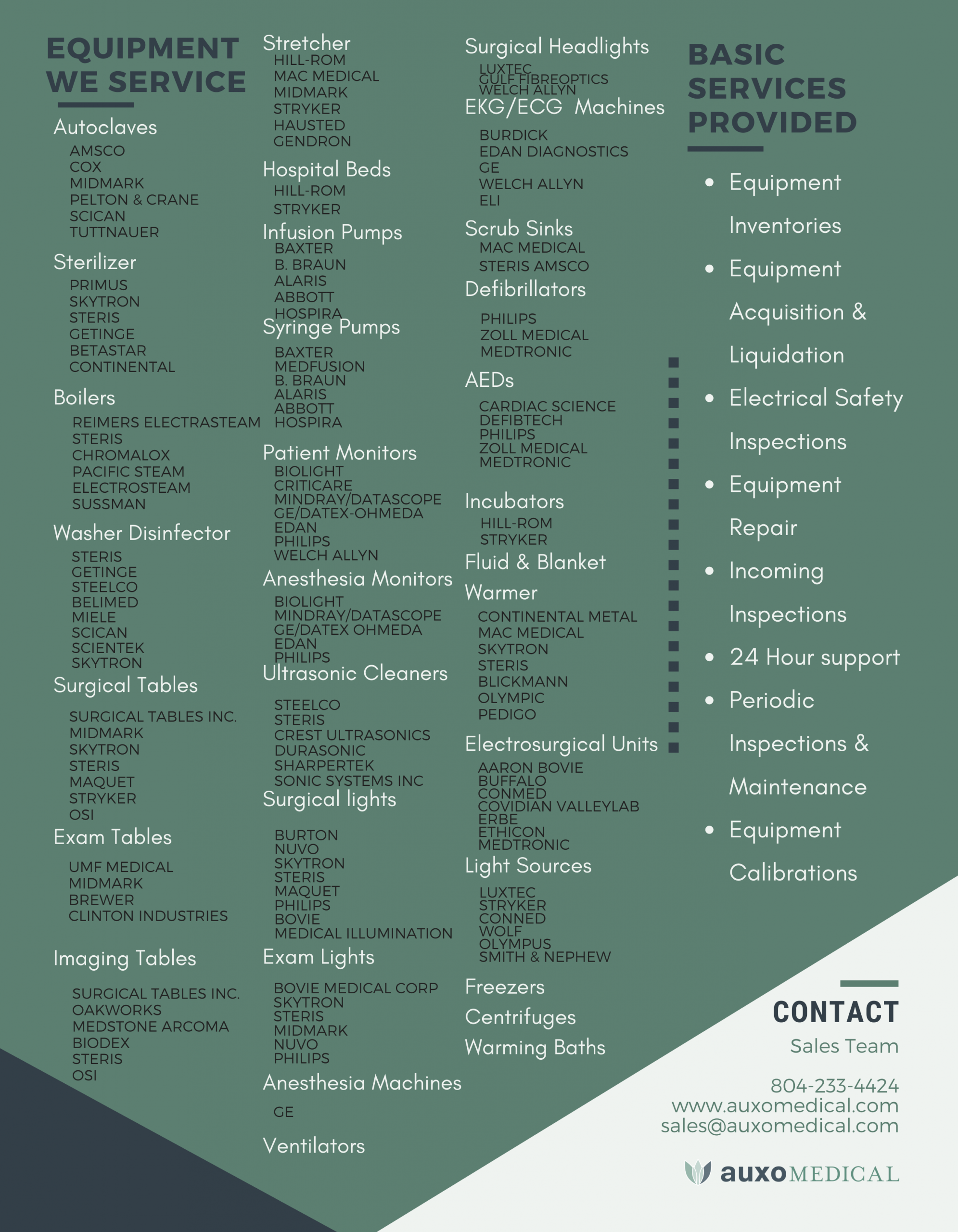 Do Your Homework
When it comes to patient diagnostic and biomedical procedure equipment maintenance you should take an additional step to verify the credibility of your third-party service provider. Request proof of certification of the biomedical technician (CBET) per AAMI's standard.
Additional Capabilities
Loaner/Rental Biomed Equipment of any type are available at request while supplies last. Loaner/Rental fees may apply.