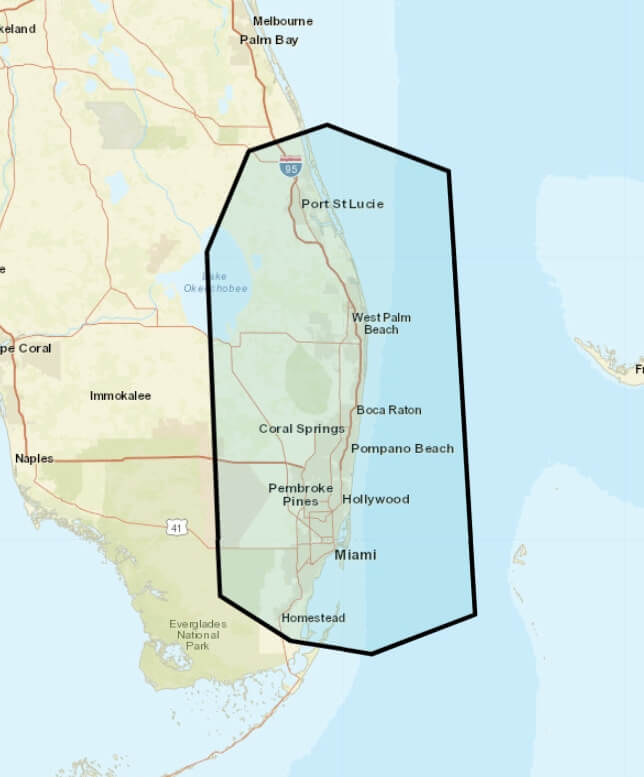 Medical Equipment Repair & Maintenance in South Florida
Auxo Medical is your all-in-one medical equipment solution for procurement, inspections, maintenance and repair at up to 40% off manufacture prices.
Auxo Medical recognizes the significance of cost-effectively maintaining and fixing medical equipment. Our team of trained technicians in southern Florida are well-equipped to inspect, calibrate, maintain and repair your facilities biomedical and sterile processing equipment. We offer preventive maintenance (PM Plans) and repairs for sterilization equipment like autoclaves, sterilizers, washer-disinfectors, and steam generators. Our biomedical technicians also conduct inspections, calibrations and repairs for biomedical equipment helping to ensure patient safety and keep your equipment in compliance. Contact Auxo Medical today for your biomedical or sterile processing maintenance and repair needs.
Get Your Quote / Repair Request
Fill in the form below to submit for a maintenance or repair quote
Repair and Maintenance Services We Provide in South Florida
Biomedical Equipment
At Auxo Medical, the safety and efficiency of our clients' biomedical equipment is our top priority. We have AAMI Certified Biomedical Equipment Technicians (CBET) on staff and all on-site work is performed by highly skilled technicians trained in handling all aspects of biomedical equipment inspections, calibrations, maintenance, and repairs. All on-site work is carried out by these extensively trained technicians, guaranteeing that your equipment meets the requirements of both NFPA99 standards and AAMI recommendations.
Sterile Processing Equipment - Sterilizers, Autoclaves, Washer Disinfectors, Boilers
Auxo Medical specializes in offering maintenance services and repairs for various sterile processing equipment. Our team skilled technicians are extensively trained in handling and caring for equipment like sterilizers, autoclaves, washer disinfectors, and boilers. We understand the importance of efficient and safe operations in healthcare facilities and laboratories, which is why we provide preventative maintenance plans (PM Plans) that are designed to proactively tackle any potential issues. By doing so, we ensure that your equipment functions optimally and remains compliant with industry regulations. In the event of any necessary repairs, our highly skilled technicians are well-equipped with the knowledge and resources to promptly resolve the problem, thus minimizing any downtime and ensuring uninterrupted service.
We Keep Your Medical Facility or Lab Up and Running Smoothly
Auxo Medical offers a comprehensive solution for all your biomedical and sterile processing equipment needs, whether you are in a hospital, clinic, research lab, or any other facility. We provide services for purchasing, maintenance, and repair, ensuring that you have all your equipment requirements taken care of.
Auxo Medical, helping you ensure patient care through preventive maintenance.
Auxo Medical helps improves patient care by providing preventive maintenance, inspections, and repair services for your biomedical and sterile processing equipment. By implementing regular maintenance routines and thorough inspections, healthcare facilities can guarantee that their equipment and facilities operate at their best, reducing the chances of breakdowns and interruptions in patient care. This proactive maintenance approach not only enhances the quality of healthcare services but also aids in reducing costs related to emergency repairs and replacements. Get in touch with the skilled maintenance and repair technicians at Auxo Medical in South Florida today.
Auxo Medical's

dedication

to ensuring your medical facility or lab operates seamlessly by offering high quality sterilization equipment maintenance and repair services.
At Auxo Medical, we are dedicated to ensuring the seamless operation of your medical facility or lab through our exceptional sterilization equipment maintenance services. We fully recognize the crucial role that sterilization plays in preserving the health and safety of both patients and staff. With our expertise and unwavering commitment, we endeavor to keep your equipment in prime condition, minimizing any disruptions or delays in your daily operations. Our team of highly skilled technicians is extensively trained in handling a wide array of sterilization equipment, utilizing only the most advanced tools and techniques to ensure optimal functionality. You can confidently rely on Auxo Medical to deliver reliable and efficient maintenance services that adhere to the highest quality standards, ultimately facilitating the smooth and uninterrupted functioning of your medical facility or lab.
Repair and maintain your medical equipment at up to 40% off manufactures' prices.
As a 3rd party maintenance and repair provider we receive the same training as OEM manufactures but offer solutions that are up to 40% off manufacturers pricing. If you require immediate repair or wish to establish a fixed preventative maintenance agreement to control operational expenses, our service team is ready assist! With customized PM Plans we are sure we can find the optimal solution for your facility's medical equipment.
High-quality medical equipment
If you are looking for high-quality medical equipment in Florida, Auxo Medical is here for you. We can help you find the best equipment at a fraction of the manufacturer's cost. View our online catalogue of over 1100 available medical equipment and parts.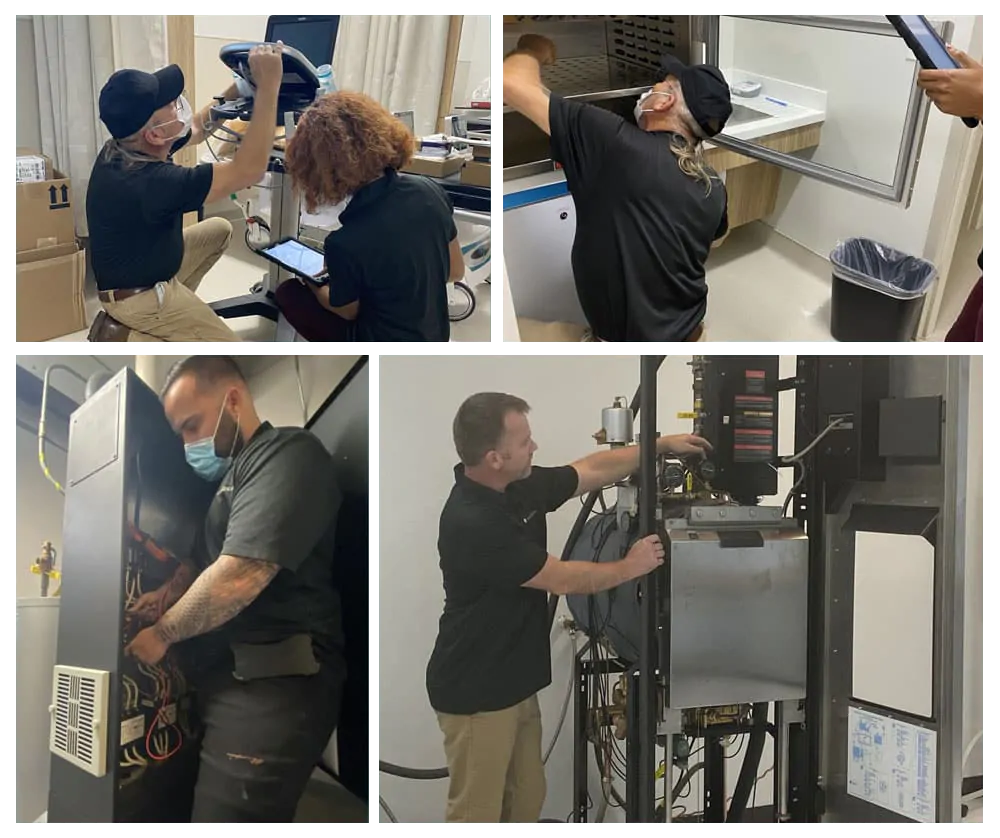 I have had the pleasure to work with Anthony and the Auxo team over the last few months.  Earlier this year, PartsSource utilized the services of Auxo for a new contract to include approximately 58 Steris sterilization devices. They were very thorough in communicating and completed PM inspections, repairs, and paperwork in a timely manner. The Auxo team went above and beyond to provide quality service at a significant cost savings in comparison to the OEM.

Auxo has become a preferred service provider for PartsSource and we will continue to work closely with them on future endeavors.
It has been a pleasure working and contracting with the Auxo Medical team over the last 15 years.​ As our businesses grew and evolved Auxo demonstrated ​they were willing to do ​ what it took to support us both commercially as well as in services.​ These changes not only helped us optimize ​our overall business process flow it also allowed ​us to maximize our TCO's on our equipment. ​
The Auxo Medical team is qualified to work on a vast array of equipment and systems.​ They've provided staff training, personalized service and attention to detail for the ​Past eight years.
​
The Auxo Medical team has been an outstanding partner.​ Their response to service calls has been stellar.​ We are very pleased with the management and tech support they provide.​
Auxo Medical came into our facility a couple of months ago and has done an outstanding job by working with our staff and getting prior issues identified and resolved. They ran into many obstacles and worked diligently to remove them from our machines. ​Auxo has been a true partner with our organization.​
I have used auxo to service my sterilization equipment for 15+ years at two separate facilities. They have knowledge of our facility, engineering staff, as well as our equipment. Auxo provides education to my staff on our sterilization equipment.​ You'll be rewarded with great customer service.​ During a renovation project, auxo used a creative approach​ to keep us up and running during the entire process.​
Working with Mark and Jay at Auxo for new client implementation has been nothing short of impressive. Some clients can be skeptical of switching their maintenance service from the OEM to third party service companies … however, after a brief meeting and walkthrough with the client and the team, it quickly becomes obvious.​ Auxo's team members are truly industry experts.​ my clients rave about their responsiveness, ​expertise and focus to put the customer first.​ I can always count on them to go above and beyond for our clients … they are are pleasure to work with.​
Mike Lunde is always very helpful and the communication is wonderful. Very thankful to have him on this team!
Wonderful customer service! Tanner has been so helpful in answering my many questions to make sure we purchase exactly what suits our needs. I would highly recommend Auxo Medical.
We had a problem with our anesthesia machine & called Auxo. Claude came out within 2 hours of our call and repaired it the same day. Excellent service! Highly recommend them!
Auxo Medical is a diamond in the rough and they deserve your business. Every aspect of my experience was top notch. I worked directly with Stark to set up my account. He was attentive, knowledgeable and very easy to work with. I Scheduled 2 maintenance visits for separate locations with Brandon and he absolutely delivered. My entire staff said he was great to be around and he left our lab cleaner than it was before. I definitely recommend Auxo Medical for anyone in need.
I have been managing surgery centers for several years and have always used AuxoMedical to perform preventative maintenance and repairs on our sterilization equipment. They are responsive, knowledgeable and reasonably priced. I have especially enjoyed working with Mark, Tanner and Tony. Highly recommended!
Mr. Claude McGuire is a phenomenal technician that has always been accommodating, professional and expedient in his work of keeping our autoclaves online and good to go! I would recommend Auxo Medical and their maintenance contracts - hopefully you'll get as lucky as we are to have Mr. McGuire service our sites.
Auxo's scheduled maintenance program has reduced our downtime by at least two thirds [and] response to problems has been lightning fast and repairs performed the same day in most cases. Auxo's overall performance has been outstanding. Previous agreements with other contractors were poorly performed resulting in chronic breakdowns and longer downtimes.
The Auxo Medical team has been amazing, by keeping some of our older equipment running as well as a new piece of equipment. They have also helped us update larger capital purchases for our surgery center. If you want reliable and fast service you couldn't find a better team.
Additional Plan Benefits
Our service contracts include additional benefits that you may not know about!
Additional Discounts and Trade-In
Get 5% discount off all equipment purchases.
Our sales associates can assess the "Market Value" of your facility's medical equipment for trade-in or liquidation value. Liquidation services are primarily for facilities that are closing, merging, upgrading, or for insurance requirements.
Community Portal
The customer portal is a community where customers can track their support cases and tagged equipment. Contract Customers will also be able to see their current and previous service agreements as well as the pieces of equipment that are part of the agreement.
Equipment Upgrades
Plus, Auxo Medical can also help you upgrade the equipment you currently have. We can upgrade or refurbish your current equipment onsite or remove and replace older equipment for a fraction of the cost of buying a brand new piece of equipment.