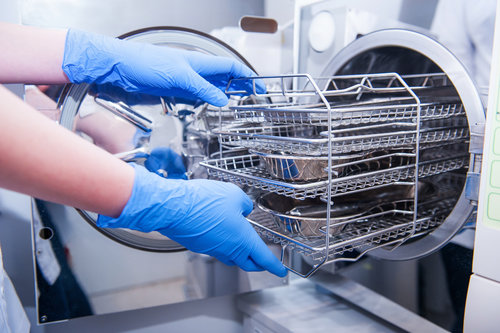 Sterile Processing 
Our Specialty is sterilization and keeping your facility operating under joint commission standards.
We offer a variety of preventative maintenance programs that keeps your capital equipment running with little to zero down time.
Why Auxo Medical?
Auxo Medical service technicians consistently travel with all PM parts and most parts they would need for emergency repairs
We only use current certified thermocouples for calibrations
We can test your water quality and provide products to improve this essential part of saturated steam generation.
Auxo Medical can also help you upgrade the equipment you currently have. We can upgrade or refurbish your current equipment onsite or remove and replace older equipment for a fraction of the cost of buying a brand new piece of equipment.
Emergency Service 365 Days a year 24 hours a day
Access to full documentation through Community Portal for all regulatory requirements
*After hours service calls carry a 4 hour minimum labor charge – 4:30pm-8am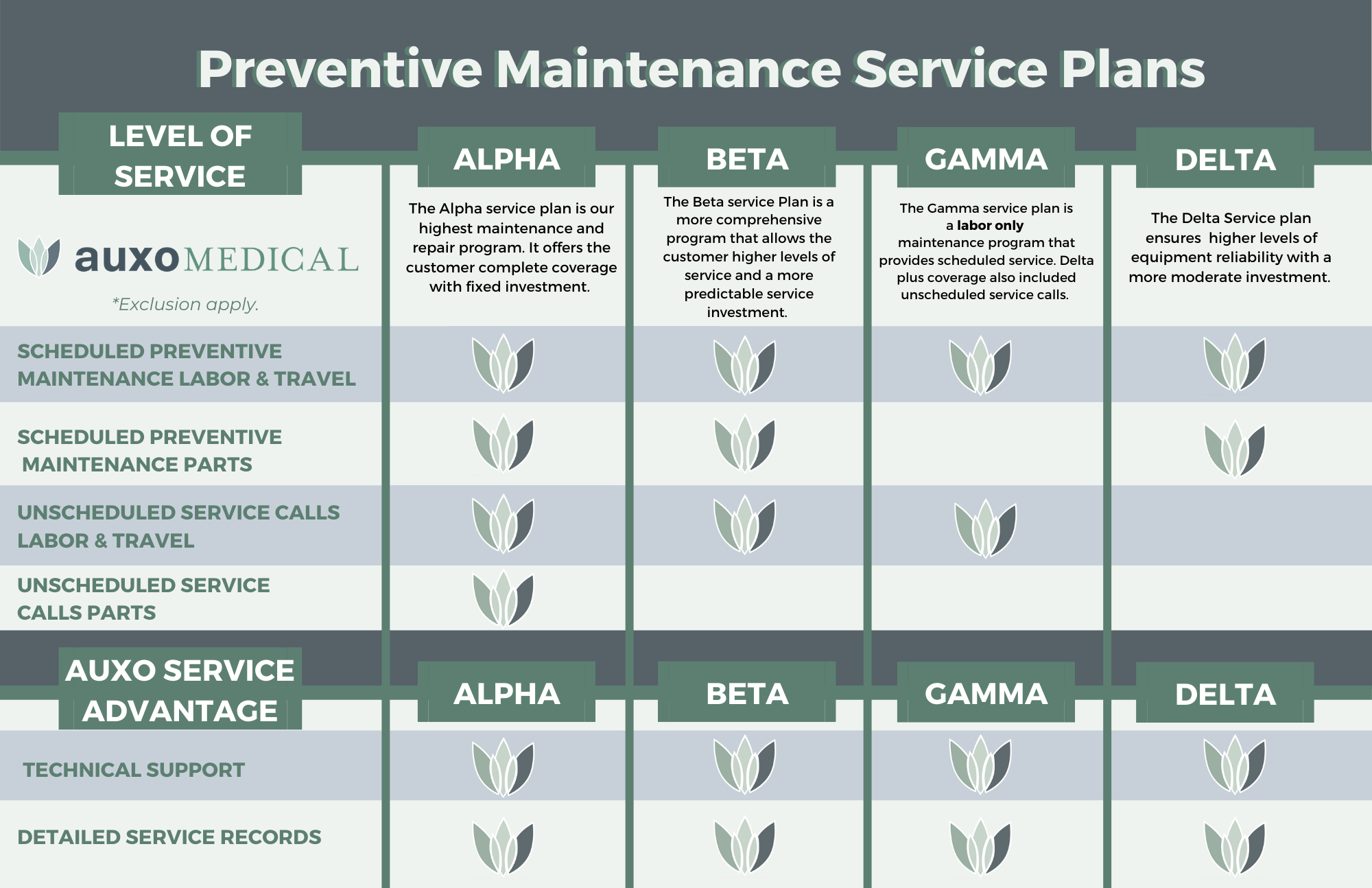 Do Your Homework
When it comes to sterile processing equipment you should take an additional step to verify the credibility of your third-party service provider. Request proof of certification or training by the manufacturer, and request years of experience.
Additional Capabilities
Loaner/Rental tabletop autoclaves are available at request while supplies last. Loaner/Rental fees may apply.
Just a small sample size of equipment we support: