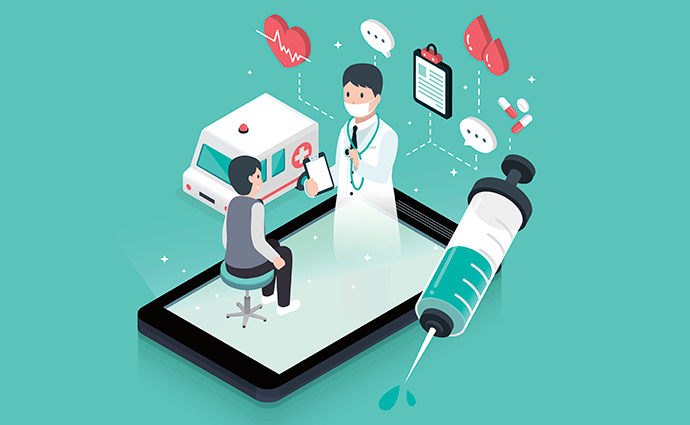 Modernized clinical practices, shifting patient priorities, and monetary enticements are some of the driving factors in boosting outpatient services. According to Deloitte Insights, based on data from an AHA annual survey, hospital revenue from outpatient services increased from 30% to 47% between 1995 and 2016.
To gather a comprehensive understanding into what is steering expansion in outpatient usage and a decrease in inpatient care, using Medicare data of claims between 2012 and 2015, the Deloitte Center for Health Solutions performed an analysis and discovered three valuable insights:
Hospitals that acquire a major portion of their revenue from quality and value contracts had 21% more Medicare outpatient visits and 13% more outpatient revenue between 2012 and 2015, vs. hospitals that did not disclose revenue from these contracts.
The connection between having contracts and larger outpatient services was more noticeable specifically among therapeutic services. But what is the connection between incentives and outpatient volume in therapeutic areas? Deloitte believes there is a powerful correlation between incentives and outpatient visits, and revenue for therapeutic areas that have experienced elevated physician-hospital affiliation and technological advancements. For example, of the physicians who charged Medicare in 2014, 53% of cardiologists and 35% of orthopedists reported an affiliation with a hospital or health system.
All hospitals analyzed had a decrease in inpatient revenues, however, hospitals with greater revenues from quality and value contracts (i.e. incentives) did not experience a sharper reduction vs. other hospitals. Deloitte believes that the absence of a parallel between quality and value contracts, and inpatient care, could be because health systems are not yet proactively leading population health in order to lessen inpatient care.
Financial Incentives
Payment guidelines by government programs, as well as health plans allow services to be provided in settings that are more affordable, which includes outpatient settings.
Additionally, larger health system organizations are frequently acquiring and/or collaborating with physician practices, which is also a contributing factor in increasing the volume of outpatient procedures.
Hospital-owned physician practices are financially rewarded more than independent physicians for the exact same work; under Medicare's payment policy, health systems are motivated to purchase physician practices.
In a MedPAC report, Physician consolidation: Rapid movement from small to large group practices, 2013–15, it was discovered that 39% of physicians who billed for Medicare were associated with a health system or hospital. Combining organizations could cause more services to be performed in hospital outpatient platforms.
In Deloitte's data analysis, they extracted insights of hospital revenue from quality and value contracts, referred to here as incentives, and designated the hospitals into three specific groups.
Hospitals with large incentives (above median)
Hospitals with small incentives (below median)
Hospitals that reported collecting no revenue from incentives
Hospitals grouped in the large incentive category had 21% more outpatient visits and 13% more outpatient revenue. Hospitals grouped in the small incentive category had 16% more outpatient visits.
Strategies for Outpatient Growth
Needless to say, health systems should be focused on creating smart strategies to grow and sustain their outpatient services, which includes increasing volume capacity as well as the framework to support growth. This generally will include:
Adding physical and human capital, ironing out workflow, and improving operational systems. Fostering provider relationships through partnerships and affiliations can help grow the patient roster.
Financing technology improvements, including virtual care services, can broaden outpatient services, which ultimately will enable hospitals to cut costs and increase revenue.
Empowering physicians to leverage analytics with patients to determine which setting for their care is most effective and logical.
Conclusion
While Deloitte's data examination discovered a higher use of outpatient care, they did not necessarily uncover lower use of inpatient care than for other hospitals. One possible explanation could be the minimal proportion of hospitals with any kind of incentive offered.
Despite that conclusion, it is still fascinating to know that hospitals with incentive programs have larger outpatient services being used. There is a good deal of hospitals who are trying to grow their outpatient services as a protective measure against fierce competitors, as well as to expand their revenue composition.
Health systems should concentrate on the trending demands to move treatment from inpatient to outpatient settings, particularly those who receive a high percentage of their revenue from value contracts.