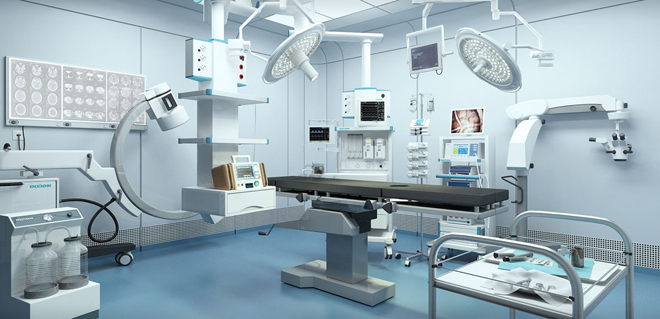 Managing and maintaining a medical practice comes with risks — both financial and legal liabilities. Here are the top 4 reasons why utilizing refurbished medical equipment is a smart strategy to curb expenses while practicing safe medicine.
1. Affordability
Inpatient care at a hospital is not cheap, and data suggests that a significant portion of the financial burden involved is from the use of equipment and supplies. It is safe to assume that the same can be said for outpatient care in healthcare facilities too. Hands down, leasing or purchasing refurbished medical equipment is a more affordable option. Savings can oftentimes reach anywhere from 40 – 80 percent vs. investing in a new piece of medical equipment.
The fact is — a smaller price tag can lead to a quicker return on your investment — which is grounds for upgrading equipment on behalf of your patients' best interest.
It is also worth mentioning that purchasing various pieces of medical equipment from a variety of vendors is not only time consuming, but is typically cost-prohibitive. We try to simplify that process at Auxo Medical for our customers by offering a wide range of popular manufacturers and models.
2. Reliable, Trustworthy Products
There is a significant difference between a 'used' piece of medical equipment vs. a 'refurbished' piece of medical equipment. Used equipment has virtually no quality control. Refurbished medical equipment goes through meticulous tests and screenings.
The parts and pieces are sterilized, renovated, and any compromised parts are replaced with new parts. For example, at Auxo Medical, our equipment is thoroughly inspected to ensure it meets original manufacturer standards, is safe, and dependable. In fact, the quality of our refurbished medical equipment is just as high as a brand new piece of equipment.
Additionally, there is some value in using products that have been on the market for some time. The shiniest, latest and greatest piece of medical equipment doesn't necessarily mean that problems can't come up with them since less is known about the bells and whistles, and staff operating the equipment is less experienced too. An earlier model has time on its side for improvements and enhancements along the way. If a product is deemed not safe, it will no longer be available for sale, much less have the opportunity to find a refurbished unit that has been discontinued.
3. Environmentally Friendly
By using refurbished medical equipment, your medical practice is lowering the carbon footprint of its operations. An eco-friendly enterprise isn't a small feat as it relates to equipment and supplies, so leveraging refurbished medical equipment is not only a safe option but a sustainable option
4. Customer Service
Working with a trustworthy, credentialed, and experienced refurbished medical equipment provider has a lot of advantages. For example, at Auxo Medical, we walk with our customers hand-in-hand to offer them support, training and answer questions as needed.
When it comes to repair or maintenance, our professional service technicians use the same expertise and precision to service your medical equipment in a timely fashion.
All in all refurbished medical equipment offers reliability, at a lower cost, with stringent quality control. Auxo Medical is a committed provider with decades of experience.
Contact us today at (804) 233-4424 if you'd like help finding the right solution for your practice.