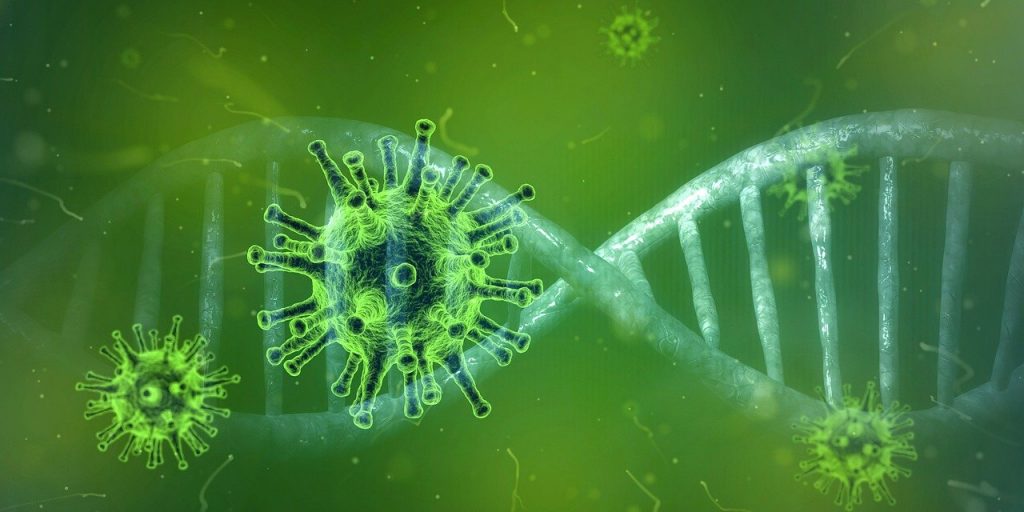 Viruses continuously alter through mutations. Additionally, we anticipate that new variants of a virus will inevitably take place. Oftentimes, new variants will materialize, and then vanish. And in other circumstances, new variants will persevere.
Numerous variants of the COVID-19 virus have been recorded in the United States, as well as around the world during this pandemic.
Because viruses are perpetually transforming, they are simultaneously becoming more complex. Scientists deliberately research viruses in an effort to learn how virus mutations can impact the spread, and exactly how the virus transmits from person to person.
The Centers for Disease Control and Prevention (CDC) shared a metaphor to help explain the process. "If you think about a virus like a tree growing and branching out; each branch on the tree is slightly different than the others. By comparing the branches, scientists can label them according to the differences. These small differences, or variants, have been studied and identified since the beginning of the pandemic."
COVID-19 Variants across the United States
The CDC is monitoring a multitude of variants. At the time of this publication, there are four noteworthy variants across the country.
Alpha – B.1.1.7: The Alpha variant was first detected in the United Kingdom.
Beta – B.1.351: The Beta variant was initially discovered in South Africa.
Gamma – P.1: The Gamma variant was first identified during a routine screening at a Japan airport among travelers from Brazil.
Delta – B.1.617.2: The Delta variant was first identified in India. It is the most contagious mutation to date. Those who are not vaccinated may precipitate significant illness vs. other variants, according to Dr. Anthony Fauci of the National Institutes of Health. These four variants appear to disseminate more effortlessly and rapidly than other variants. An uptick in the amount of COVID-19 cases would overextend healthcare resources, lead to more inpatient hospitalizations, and possibly more deaths." The Delta variant is currently the greatest threat in the U.S. to our attempt to eliminate COVID-19," Fauci said during a recent White House briefing. He commented that the ratio of infections originating by the Delta variant is doubling every two weeks.
Vaccinations and Variants
To date, studies note that the prevailing authorized vaccines do protect against the four primary variants. Of course scientists will closely study these variants and future ones to come.
CDC Director Dr. Rochelle Walensky advised that as the Delta variant spreads, the eminent probability of even more threatening mutations could develop.
"And that's why it's more important than ever to get vaccinated now to stop the chain of infection, the chain of mutations that could lead to a more dangerous variant," Walensky said.
Protection from COVID-19
Get a COVID-19 vaccine as soon as possible and when available
Cover your nose and mouth with a mask to protect others as well as yourselffrom the virus
Practice social distancing by staying 6 feet apart from people who do not live withyou
Steer clear of poorly ventilated indoor areas and large crowds
Frequently use soap and water to wash your hands, as well as hand sanitizersIn our upcoming Auxo Medical article, we will take a look at a novel mRNA vaccine study in mice that could offer protection against a variety of COVID-19 mutations in a single formulation.