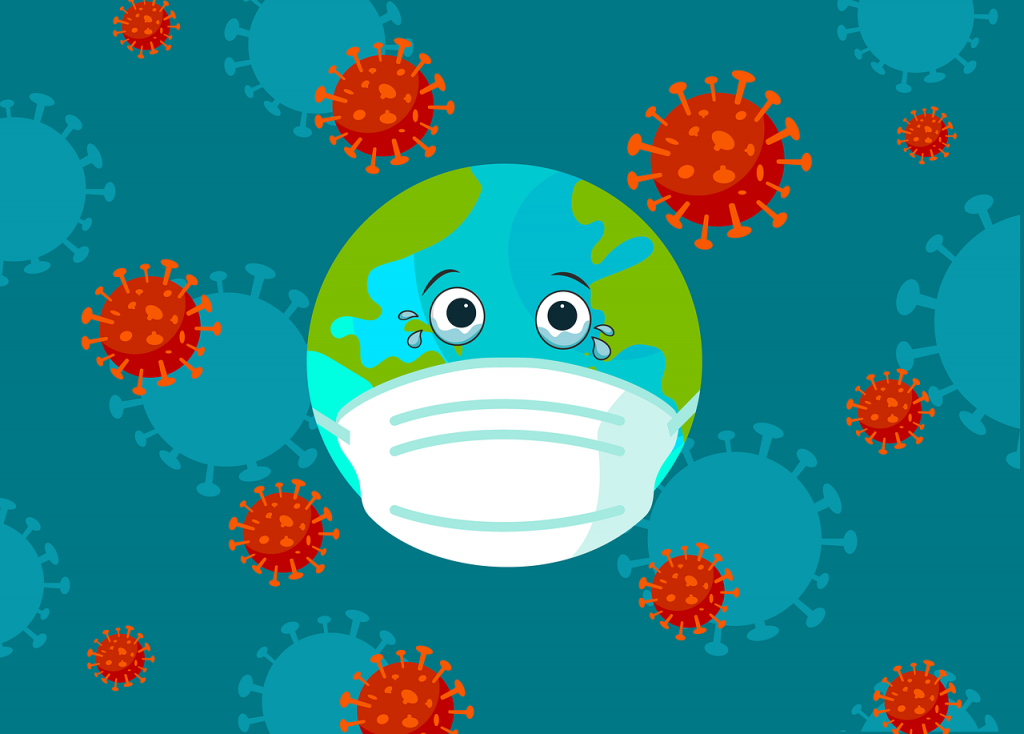 It is no easy task to keep up with the ongoing changes, mandates, and data with regards to the COVID-19 pandemic. 
In the United States, Centers for Disease Control and Prevention (CDC) stated in May 2021 that fully vaccinated individuals could leave their face masks at home in the majority of circumstances. 
However, the Delta variant's warpath sabotaged plans for a glimpse of normalcy. Millions of Americans have still not received the vaccine. For those reasons, the advice regarding masks was reversed in July 2021. The organization is imploring people to put masks on when they're visiting indoor public environments; this safety protocol includes the immunized population. The advice is particularly important for areas with "substantial or high transmission" rates. What does that mean? "Substantial" equates to more than 50 new cases per week, per 100,000 residents, or "high" equates to more than 100 new cases, per 100,000 residents. 
With approximately two-thirds of the country's counties susceptible to the latest guidance, changes are expected elsewhere. 
One caveat is for people in school — whether or not they've been vaccinated, and no matter where they live — are urged to wear masks. Additionally, those who have been vaccinated but do not reside in high-transmission locations should still think about wearing a mask in public settings if they or someone in their household is considered high risk for critical illness. Some examples include the immunocompromised community, and children who are not yet permitted to receive the vaccination. 
What Does Break-Through Infections & Viral Load Mean
When someone has been fully vaccinated, and they become infected with COVID-19, they transmit small amounts of the virus. Break-through infections were first thought to be a rare occurrence, but as time passes, the Delta variant is proving to challenge statistics. However, it is well known that the vaccines will not fully protect individuals in avoiding the virus. Their primary responsibility is to avoid being admitted to the hospital and battling severe illness. 
An infectious disease expert, William Schaffner, M.D., explained this thought process, "The vast majority of break-through cases are really minor. People are getting what feels like a bad cold or are just having a day in bed." 
Viral loads are deemed a realistic representation for someone's capability to transmit the virus. According to the Director of the CDC, Dr. Rochelle Walensky, and taking into consideration data procured over the last several months — viral loads in some vaccinated individuals who are asymptomatic with the Delta variant are very similar to people infected with the virus, but have not been vaccinated. 
What is the Status for FDA to Approve Vaccines? 
One argument by those who will not voluntarily receive the vaccine is that the substance has yet to be approved by the Food and Drug Administration (FDA). Until now, the vaccines have been considered for "emergency use authorization," which was granted last December. 
However, at the time of this blog post being published, the Pfizer COVID-19 vaccine was formally approved. This is the first COVID-19 vaccine to receive full FDA approval. The formal approval could propel employers, universities, military, and other organizations to execute legal authority and make receiving the vaccine mandatory. It may also help reassure those who have been holding off on getting vaccinated. 
FDA Commissioner Janet Woodstock released a statement about the approval, "While this and other vaccines have met the FDA's rigorous, scientific standards for emergency use authorization, as the first FDA-approved COVID-19 vaccine, the public can be very confident that this vaccine meets the high standards for safety, effectiveness, and manufacturing quality the FDA requires of an approved product. Today's milestone puts us one step closer to altering the course of this pandemic in the U.S." 
Stay tuned for our upcoming Auxo Medical blog post about Monkeypox — what is it and why should you care.