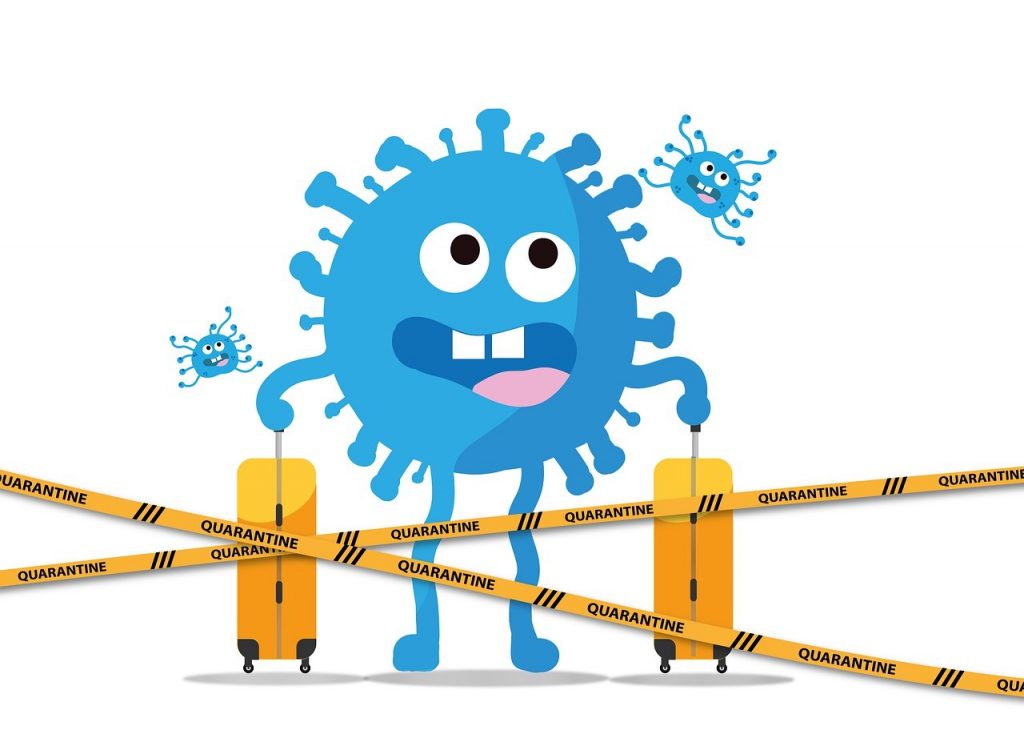 While the public has been inundated with COVID-19 virus information, last month health officials in the U.S. faced yet another virus scare — a potential monkeypox outbreak.
The Centers for Disease Control and Prevention (CDC) asked that over 200 people across 27 states be monitored for exposure since they were in contact with a resident of Dallas, Texas who contracted monkeypox. This was the first confirmed case ever reported in a human for the state of Texas.
The patient had traveled to Nigeria and returned by way of a flight through Atlanta and then onto Dallas. This person, whose identity was not released, was put into isolation at a hospital in Dallas four days after arriving home; his condition was considered stable. Initially health officials deemed the risk for the general population as very low.
Together with the airline, health officials worked to pinpoint people who could have been in close proximity with the passenger during these flights. Because travelers are re-quired to wear face masks on planes and inside airports due to the COVID-19 pandemic, the amount of possible contacts was anticipated to be on the low end.
Those who were identified would go onto be monitored for 21 days. The protocol is for health officials to call each contact twice a day to see if any symptoms evolved.
At the conclusion of the monitoring on July 30, according to the CDC, thankfully no new monkeypox cases were identified among the people who were possibly exposed. The agency continued to monitor other individuals who were considered 'very low risk.'
What are Symptoms of Monkeypox?
Initial signs of monkeypox include symptoms that resemble having the flu, including headache, fever, achy muscles, fatigue, and inflamed lymph nodes. Next, patients will typically produce a rash; it is common to start on the face, and then spread throughout the rest of the body. Sickness usually spans anywhere from two weeks to four weeks.
As with many diseases, monkeypox tends to be a larger threat to those with immuno-compromised health. Although as much as 10% of monkeypox in humans end in fatal results, this U.S. case is thought to be less dangerous with a 1% fatality rate.
How is the Monkeypox Virus Transmitted?
It is believed that humans pass on the virus by way of large respiratory droplets, discharged by people who have contracted the disease. It can also be transferred by hav-ing direct contact with bodily fluids. If you are asymptomatic, you cannot pass on the vi-rus.
Where did Monkeypox Come From?
The monkeypox virus was first identified during laboratory research in 1958 among monkeys. The first case in humans was identified in Congo. The majority of human cases since then took place in central and western Africa. In 2017, a monkeypox uptick took place in Nigeria.
Rodents and prairie dogs imported from Africa in 2003, led to an outbreak in the United States. No patients died, but 47 human cases were recorded.
What is the Treatment for Monkeypox?
According to the CDC, there is no effective, safe treatment for this virus. However, the smallpox vaccine may be used in order to restrain an outbreak.
Visit Auxo Medical's blog for timely information regarding pandemic related content, as well as other relevant news taking place in healthcare.