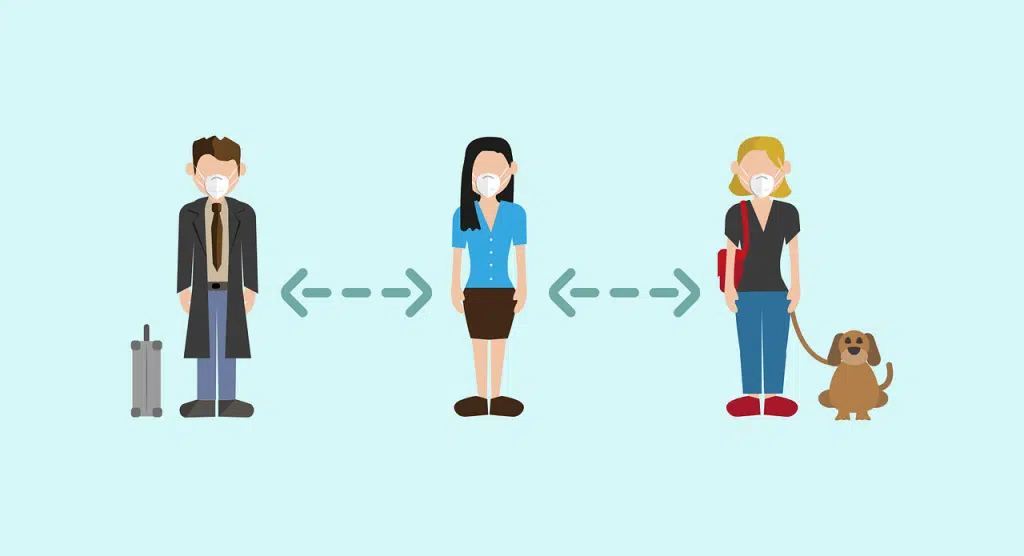 In the United States, more than 95% of all confirmed COVID-19 cases are believed to be the variant known as Omicron.
According to the CDC, the accelerated rate of growth in Omicron infections is considered to be a result of multiple factors — the variant's elevated transmissibility as well as its power to evade immunity by way of a previous infection or vaccination.
So where do all of these insights and data come from? They're the result of invaluable efforts taking place 'behind the scenes' through the process of tracking information on the virus.
Collecting & Analyzing Information
Gathering data to track COVID-19 cases is a fluid, collaborative process that has evolved over the course of this global coronavirus pandemic.
One example of tracking efforts underway is between Walgreens and their lab-testing partner, Aegis Sciences. The company has developed a novel tracking tool that pin-points, in real time, the extent of existing and emerging variants. This 95% statistic of the Omicron variant mentioned above is based on data procured and monitored from the national retain chain and pharmacy, by way of positive test results among their thousands of locations.
Matthew Hardison, M.D., senior vice president of lab operations at Aegis Sciences, explained in a company statement, "Data regarding spread of variants is important to our understanding of viral transmission and, as new variants emerge, it will be critical to continue to track this information quickly to predict which communities are most at risk." Hardison continued, "We are pleased to partner with Walgreens to provide testing, collaborate on data analysis and provide timely insights that can help health departments curtail the COVID-19 pandemic."
As COVID-19 cases are reported to the CDC, epidemiologists then have their work cut out. These experts conduct public health surveillance, which includes systematic aggregation, analysis, and evaluation of health data. This data scrutiny enables epidemiologists to compute incidence (new cases during a period of time), prevalence (number of cases during a certain period of time), hospitalizations (number of confirmed cases which results in a hospital stay), and deaths.
However, surveillance entails much more than simply conducting math equations.
There are vast amount of insights that can be uncovered by tracking this virus, such as evaluating data from medical records. What is known as 'chart abstractions' can provide more clarity on patients who have COVID-19 and their experience with the infection. The data can capture important information to better understand the disease, including demographics, symptoms, treatment plans, and outcomes. Researchers can utilize these chart abstractions in order to identify those who are at a greater risk to become extremely sick, what type of healthcare was given, and if the patient recovered or not.
Reporting Cases & Epi Curves
Throughout the pandemic, you have likely seen colorful charts, color-coded maps, and other graphs to help visually explain reporting of the pandemic. These representations are beneficial for both scientists as well as the general public.
Visual depictions of data will often include what's referred to as an epi curve. This curve demonstrates insights about the virus and its impact, including how many cases have been reported, hospital admittance numbers, and deaths attributed to COVID-19. These epi curves are continually updated to reflect the most current information as data is reported.
Of course there is lag time between real time sickness and cases reported, due to delays, such as people contacting their health department with positive test results. Due to this reality, it is challenging to calculate exactly when cases have started to decline. Unfortunately, there are times when the curve could indicate that an outbreak is slowing down, when really, the virus is still very much active.
Contact Tracing
Another measure to track and slow the growth of COVID-19 is through contact tracing. Public health workers educate people about how the coronavirus spreads, identify who they were physically in contact with, and ultimately may have spread the disease to during their infectious period. This information is useful to scientists who can then connect the chain of infection from person to person. This identification strategy is not exclusive to COVID-19; it has been used to avoid and control many types of infectious diseases, including HIV and tuberculosis.
Please periodically visit the Auxo Medical blog for relevant and timely healthcare information.