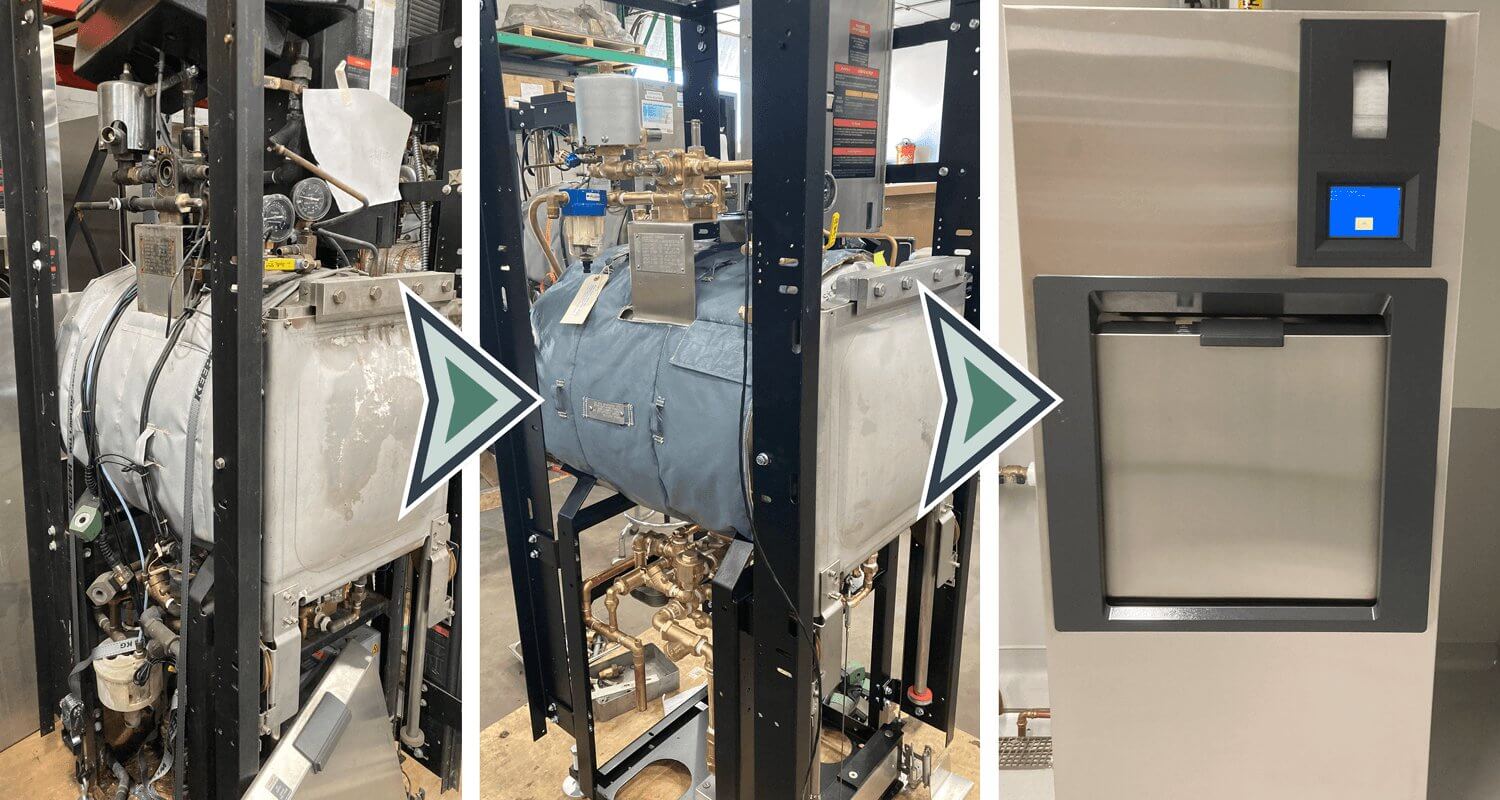 The Benefits of Purchasing a Refurbished Steam Sterilizer from Auxo Medical
Purchasing a refurbished sterilizer from Auxo Medical comes with a variety of benefits. Refurbished units are a cost-effective solution for healthcare facilities, laboratories and Sterile Processing Departments (SPD) that may not have the budget for brand new sterilizers. With over 25 years of process development and improvement, there is only one way to refurbish a steam sterilizer. A true REBUILD of the unit. Each machine goes through a rigorous refurbishment and rebuild process to bring it back to "like new" condition. Upon completion of the refurbishment procedure, each unit goes though a detailed quality assurance process to ensure it meets manufacturer and industry standards for performance and safety. In addition, all of our fully rebuilt steam sterilizers come with like new warranties and preventative maintenance and repair support options, so you can expect the same experience as if it were new.
The Following are the Procedures of the Auxo Medical Refurbishment Process:
Plumbing Rebuild:
All of the below are rebuilt:
Rebuild Steam Manifold
Rebuild Exhaust Manifold
Rebuild Water Manifold
Upper Plumbing:
New:
Air Filters
Pressure Gauges
Pressure transducer
Ball Valves
Screens
Rebuilt:
Pressure Regulator
Strainers
Lower Plumbing:
New:
Chamber Sensor
Ball Valves
Pressure Switch
Screens
O-Rings
RTD, Jacket, Chamber, Drain
Rebuilt:
Check Valves
Venturi Water Ejector
Heat Exchanger
Strainers
Steam Traps
Doors:
Disassembled, cleaned, bead blasted if necessary
400 series and Century Sterilizers, vertical power door:

Rebuilt with new Door Cable, Sensors, Stainless, and recertified Motor

Eagle 3000, radial handwheel door:

Rebuilt with refinished nickel coated door bars, new guides and door cover
Controls:
Displays/touchpads are reconditioned or replaced
Printer components are replaced
Control Board, Connector Board, Power Supply Board, Control housing are tested and Recertified using independent testing station
All wiring is verified and replaced if necessary
Framing/Stainless panels:
All other Stainless and framing side panels are new or regrained to be like new condition.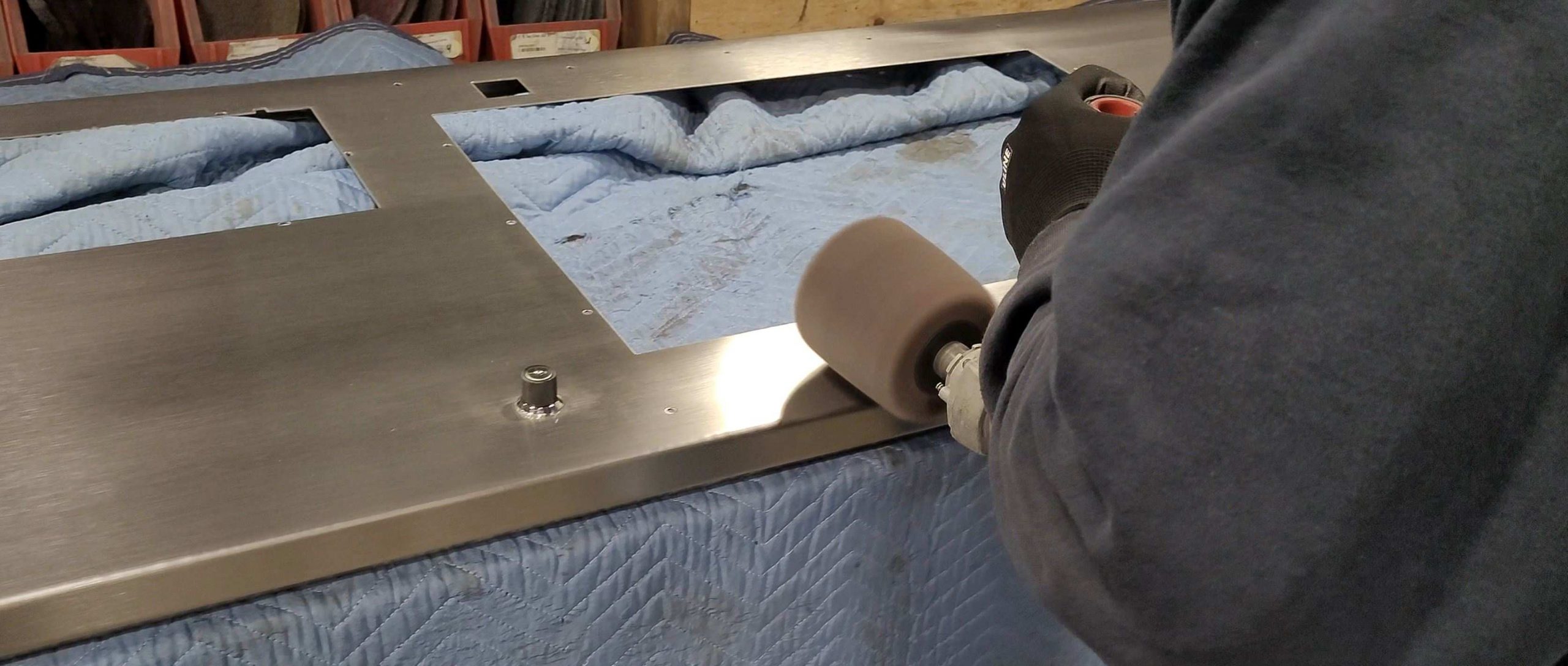 All units are calibrated

All units must complete 20 cycles without a leak rate above the manufacturer accepted range: 1.0 leak rate
High Quality and Reliable Refurbished Medical Equipment
With over a quarter century of experience in rebuilding and refurbishing steam sterilizers, you can rest assured that your purchase of a refurbished sterilizer from Auxo Medical will perform like new at a considerable cost savings without sacrificing quality and effectiveness. View our online catalogue of new and refurbished sterilizers  or contact Auxo Medical today to get your customized quote on a high quality refurbished steam sterilizer.
Definitions:
Resurfaced: Surfaces are decontaminated – types of resurfacing:

Bead blasting/buffing if brass or other similar metal

Re-graining if stainless steel

Repainting with rust resistant paint

Recoated with antimicrobial plating

Rebuilt: Component Housing bead blasted, inspected for integrity, rebuilt with new components like valve kits, seats, seals, O-Rings, etc.
New: Item replaced with OEM New replacement component