What are the Steris V-Pro and V-Pro Max Sterilizers?
The Steris V-Pro and V-Pro Max Sterilizers are cutting-edge medical equipment used for sterilizing surgical instruments and medical devices in healthcare facilities. These state-of-the-art sterilizers utilize a low-temperature hydrogen peroxide vapor to effectively eliminate harmful microorganisms, ensuring the highest level of cleanliness and safety for patients.
Equipped with advanced features such as intuitive touchscreen interfaces, customizable cycles, and automatic record keeping, the Steris V-Pro sterilizers offer unparalleled efficiency and ease of use. The V-Pro Max model further enhances these benefits with an increased chamber size, allowing for larger loads to be processed at once.
This remarkable technology not only streamlines the sterilization process but also delivers consistent results with each cycle. The versatility of the Steris V-Pro series makes it ideal for a wide range of healthcare settings, including hospitals, clinics, dental practices, and ambulatory surgery centers.
Preventive Maintenance for Extending the Lifespan of your V-Pro Sterilizer
Auxo Medical understands the importance of maintaining your Steris V-Pro sterilizer to ensure its optimal performance and longevity. With our comprehensive preventive maintenance services, you can rest assured that your sterilizer will continue to function at its best, providing you with reliable and efficient results.
Regular preventive maintenance plays a vital role in extending the lifespan of your V-Pro sterilizer. Our Steris trained technicians conduct thorough inspections and meticulous cleaning of critical components such as filters, gaskets, racks, and trays. They also assess the condition of electrical systems, ensuring that all connections are secure and free from corrosion.
By addressing any potential issues before they escalate, our preventive maintenance services minimize the risk of unexpected breakdowns or malfunctions. We understand that downtime due to equipment failure can be costly and disruptive to your operations. That's why our proactive approach focuses on identifying any signs of wear or deterioration early on, allowing us to make timely repairs or replacements.
Additionally, during each preventive maintenance visit, we perform calibration tests to verify the accuracy and consistency of critical parameters such as temperature and pressure. This ensures that your V-Pro sterilizer continues to meet stringent industry standards for sterilization efficacy.
At Auxo Medical, we go above and beyond in providing exceptional service by offering detailed reports after each maintenance visit. These reports outline all the work performed on your V-Pro sterilizer along with any recommendations for future improvements or upgrades. Our goal is not only to maintain your current equipment but also to help you stay informed about advancements in technology that may enhance efficiency or safety in your facility.
Why Choose Auxo Medical for Steris V-Pro Sterilizer Preventive Maintenance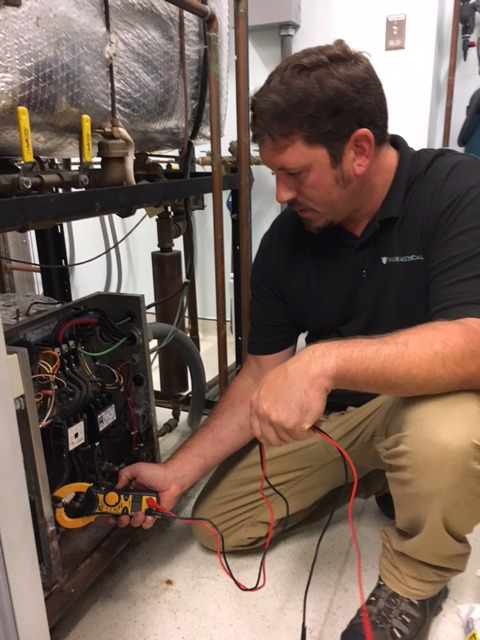 Auxo Medical is the leading provider of comprehensive preventive maintenance services for sterilization equipment including: sterilizers, autoclaves, washer disinfectors, boilers and ultrasonic cleaners. We are pleased to announce that we have added the Steris V-Pro low-temperature sterilizers to our repair and maintenance plans. With our team of highly skilled and factory trained technicians, we are committed to ensuring the optimal performance and longevity of your equipment.
When you choose Auxo Medical for your Steris V-Pro sterilizer preventive maintenance needs, you can rest assured that you are receiving top-quality service from Steris trained professionals at a fraction of the cost. Our technicians undergo rigorous factory and industry training and certification to stay up-to-date with the latest advancements in sterilization technology. We take pride in our attention to detail and meticulous approach, guaranteeing that every aspect of your V-Pro sterilizer will be thoroughly inspected, cleaned, calibrated, and tested.
At Auxo Medical, we understand the critical role that sterilizers play in maintaining the safety and integrity of healthcare facilities. That's why we go above and beyond to deliver exceptional service tailored to meet your specific needs. Our preventive maintenance programs are designed not only to minimize downtime but also to identify potential issues before they become major problems. By partnering with Auxo Medical, you can have peace of mind knowing that your Steris V-Pro sterilizer is always operating at its peak performance.
Contact Auxo Medical for your Steris V-Pro Maintenance and Repair
When it comes to the maintenance and repair of your valuable Steris V-Pro sterilizer, you need a trusted partner who understands the intricate workings of this advanced equipment. Look no further than Auxo Medical, the leading provider of comprehensive healthcare solutions.
With years of experience in servicing medical equipment, Auxo Medical has built an impeccable reputation for delivering top-notch maintenance and repair services. Our team of highly skilled technicians is well-versed in the intricacies of Steris V-Pro sterilizers and can promptly address any issues that may arise.
When you choose Auxo Medical for your Steris V-Pro maintenance and repair needs, you can rest assured that your equipment will be in capable hands. Our dedication to excellence and commitment to customer satisfaction sets us apart from the competition. Don't let unforeseen breakdowns or inefficient performance hinder your operations – contact Auxo Medical today to schedule a service appointment and ensure optimal functionality of your Steris V-Pro sterilizer. Call toll-free: (888) 728-8448