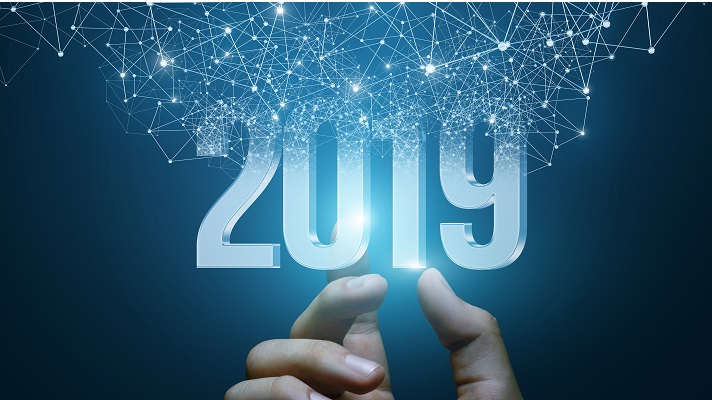 The transformation to value-based medical care, artificial intelligence (AI) and machine learning, and the rise of private insurance models is predicted to have the most substantial adjustments to how the healthcare industry functions, according to Forbes.
Forbes has published predictions on the evolution to the healthcare industry for the last 10 years.
Here are Forbes' top eight predictions for the healthcare landscape in 2019:
By the end of 2019, they anticipate that up to fifteen percent of global healthcare spending will be tied to value-based care models. Analysts suggest the motivation for the shift will be more urgent for countries like the U.S., the Netherlands, Sweden, France, Canada and others that spend 10% or more of their gross domestic product on healthcare.
 During 2019, AI — across clinical and non-clinical use cases — will show hard results, further bolstering the growth of it in the healthcare space. AI for healthcare IT application will cross $1.7 billion by 2019. By operationalizing AI platforms across select healthcare workflows, organizations may see a 10% to 15% gain in productivity during the next two to three years. Forbes also predicts more AI solutions will be used in imaging diagnostics, drug discovery and risk-analytics applications.
The application of digital health will continue to go far beyond the traditional system and empower individuals to be able to manage their own health. Digital health tech for out-of-hospital incidents will grow by 30% to more than $25 billion. Patients' increasing cost burden from chronic health conditions and aging populations will be the chief driver for digital health solutions like RPM devices, telehealth and mobile health applications.
Historically, a majority of medical innovation's pipeline has flowed from West to East. Emerging markets in Asia and elsewhere now contribute 20% to 30% of the pharmaceutical industry's value with double-digit growth. Forbes suggests that by 2019, up to 10% of healthcare research and development will be invested to localize innovation in emerging markets. Asia will become the new hub for global drug and device original equipment manufacturing.
Analytics will shift from big data to meaningful small data, broken down by hospital specialty. In 2019, it is predicted that 50% of all healthcare companies will have resources dedicated to accessing, sharing and analyzing real-world evidence for use across their organizations.
Healthcare will be further integrated into using voice applications. As major companies continue to compete for market share in the voice technology market, Forbes anticipates HIPAA-compliant voice and chatbot applications for healthcare will gain more prominence. Moving forward, bringing voice technology to vetted clinical use cases such as elderly care, chronic condition management, physician's assistant will provide growth opportunities.
During 2019, blockchain will move from perceived hype to early commercial deployment, especially demonstrating initial ROIs across enterprise B2B focused initiatives. Forbes anticipates that up to 10% of healthcare-focused enterprise blockchain applications will move from pilot stage to partial/limited commercial availability. The debate will now move onto the topic of adoption exploring HOW and WHERE can blockchain technology be used in the healthcare space.
Health insurance policies available today are aged and often fail to meet the personalized needs of individuals. Innovative private insurance models will shake up the payer industry in 2019. Insurance providers will need to begin providing personalized, digital-driven healthcare services to their policyholders. Forbes cites research by consulting firm Frost & Sullivan who indicates interactive policies will continue to gain popularity globally as insurers leverage individual data to personalize premiums and discounts.
Another noteworthy 2019 prediction that is worth mentioning 
More user-generated data will result in the growth of patients playing a more proactive and informed role in their own care and journey; patients and providers will demand automated and secure ways to communicate and share that data on an ongoing basis. This will be critical to help providers more accurately diagnose and prescribe treatment plans and help patients communicate symptoms more easily.
It's easy to see that there are significant advances ahead for the healthcare industry in 2019, from improved access to care, to further adoption of value-based care, and advances in the ability to not only collect…but share medical data more seamlessly.
Patients are empowered to take on more ownership of their personal health care journey, and that is a good thing for both patients and providers. This year will definitely be an exciting year for healthcare; brace yourself for some major transformations and new entrants in the market.