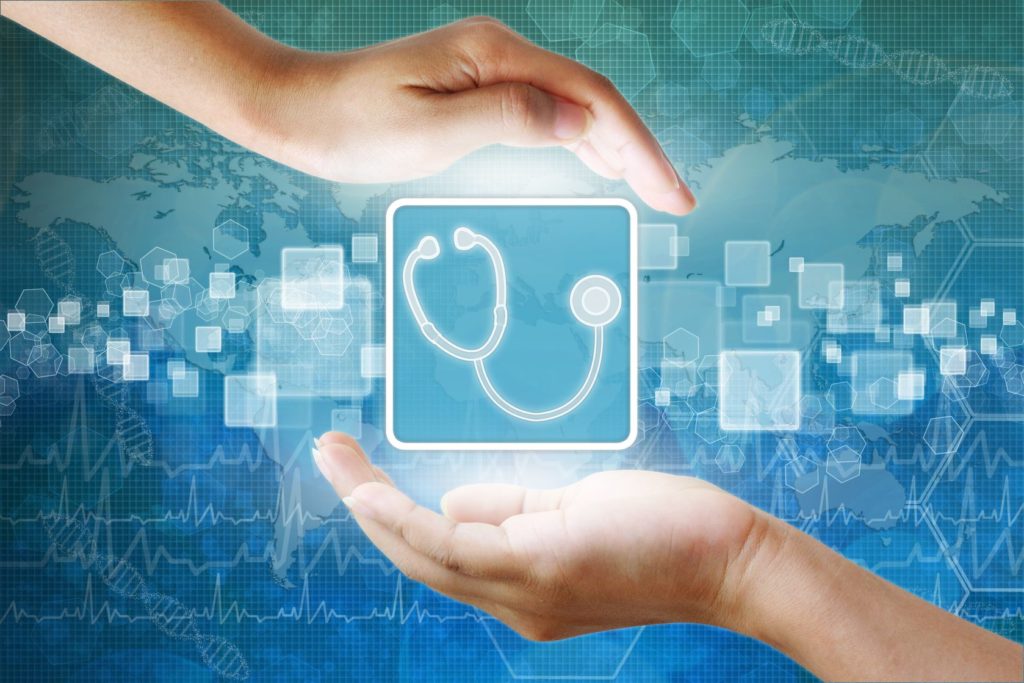 The evolution of healthcare has unfolded year after year, advancing at what sometimes feels like warp speed. However in 2019, digital innovations appeared to be progressing at a gradual rate. Luckily experts are predicting that there will be a multitude of technological advancements coming in 2020.
Here are the top 5 most noteworthy predictions that we can expect:
1. Voice Recognition
Experts predict that voice-recognition has the potential to make sweeping achievements in the health industry. Physicians often times are inundated with packed schedules and their time is sacred to improving the health of others. A technology that has the ability to improve efficiency and free-up even a few minutes of their day, is invaluable. Administrative duties are also typically mundane and cumbersome. A voice-enable technology can potentially ease the burden of tasks like documentation and transcribing.
Alexa and Siri are examples of household names these days, thanks to Amazon, Apple and Microsoft who have moved the needle forward with voice-recognition software. Both Alexa and Microsoft have healthcare features on their platforms. Microsoft has partnered with Nuance Communications to enable voice-recognition on EHR databases including both clinical and admin-centric duties.
Although voice recognition is projected to be a great contribution to the health care industry, one drawback is that voice recognition is still relatively new and comes with notable amount of errors. We can only assume that rates will improve with continued utilization.
2. Artificial Intelligence
As many predicted in 2019, artificial intelligence (AI) has made progress, particularly in interventions and risk assessments. However, the technology has been utilized at a moderate rate. A big opportunity for AI to make a lasting impression is surrounding admin tasks and medical billing software under the umbrella of revenue cycle management (RCM).
In an article by the Harvard Business Review, they explained, "Healthcare IT development should begin with a deep understanding of how clinicians need and want to work, then implement AI capabilities with the explicit goal of adapting to and supporting how they deliver care. Ambient clinical intelligence (ACI) is one promising approach."
3. The Cloud
Cloud partnerships to integrate data and analytics is becoming more commonplace in clinical practices. One example is when the Mayo Clinic signed a 10-year deal with Google surrounding their data storage. This collaboration is the first documented case of a major health system transitioning their electronic health records to the Cloud.
Of course when it comes to the subject of data, security and privacy will always be a hot topic. As reported by the Wall Street Journal, there was a federal probe surrounding Ascension Health and Google after receiving criticism for allegedly sharing access to unauthorized patient data.
Despite inevitable breach of privacy issues when it comes to any and all digital-based platforms, migration to the Cloud will hold strong as a focal point within the healthcare space moving forward.
4. Data Sources & Interoperability
In 2019, the Centers for Medicare & Medicaid Services (CMS) proposed new rules, "to support seamless and secure access, exchange, and use of electronic health information." This helped clarify that patients are the rightful owners of (their) data.
"These proposed rules strive to bring the nation's healthcare system one step closer to a point where patients and clinicians have the access, they need to all of a patient's health information, helping them in making better choices about care and treatment," said U.S. Department of Health & Human Services Secretary, Alex Azar.
Additionally, the use of data sources such as DNA data, social factors of health, and data generated by patients will flourish, thanks to population health management and progressive digital health tools.
One setback that will slow down data within healthcare's digital revolution is lack of alignment across multiple decision makers. Systems who are anxious to leverage digital innovation within their current care delivery model, may also be struggling with letting go of the traditional fee-for-service reimbursement way of doing business.
5. Digital Health Startups in a Holding Pattern
With the exception of some larger health systems, the majority of providers do not possess a dedicated digital operation, much less a specific budget for digital health resources. Often times it's common for health systems to lean on its EHR as the principal platform for digital communications, simply because they do not possess the process or infrastructure in order to onboard new digital health transformations. Consequently, we don't expect to see much happening within digital health startups.
All in all, 2020 will bring steady innovation and technology adaptation, but do not anticipate seeing any major overhauls this year. Stop by our next blog post later this month as we'll be sharing the top predictions within healthcare IT for 2020.