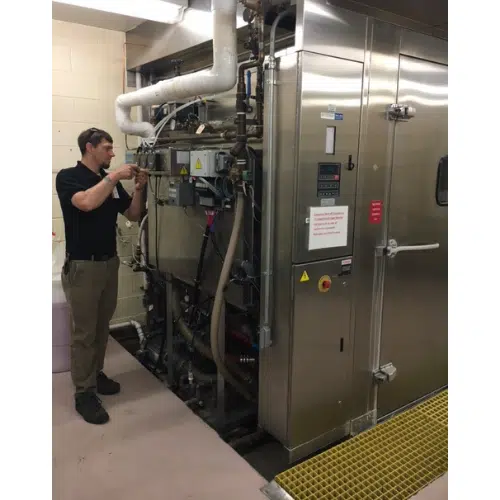 Any hospital would agree that sterile processing departments are the artery of their facility. Without a fully functioning, efficient operation in place, the business could not effectively perform their duties, and subsequently would not generate revenue.
Because sterile processing is integral to practically every facet of healthcare delivery, when a machine malfunctions or needs some level of maintenance, it slows down the bottom line — treating patients.
At the end of 2020, Auxo Medical was procured by a regional healthcare system with 11 hospitals in the United States to replace their OEM service support. Auxo became the sole provider for preventative maintenance (PM) as well as repair support.
This healthcare system's units had been disorganized prior to Auxo Medical's involvement; servicing the units had been a headache and caused a cascade effect of problems whenever maintenance was necessary.
The benefits of this decision proved to be substantial — from reducing expenditures on maintenance work and repairs for sterile processing equipment — to simply getting better results by way of drastically improving the quality of service calls.
In 2021, the unit uptime increased to a consistent level of above 99% across all facilities.
Out of 2,000 field service calls company-wide, 91% of the repair calls were resolved at the initial inspection.
Completing repairs within 24 hours increased consistently to 60%. 
Working with Auxo Medical reduced their system's expenditures on maintenance plans and repairs for sterile processing equipment by nearly 30%.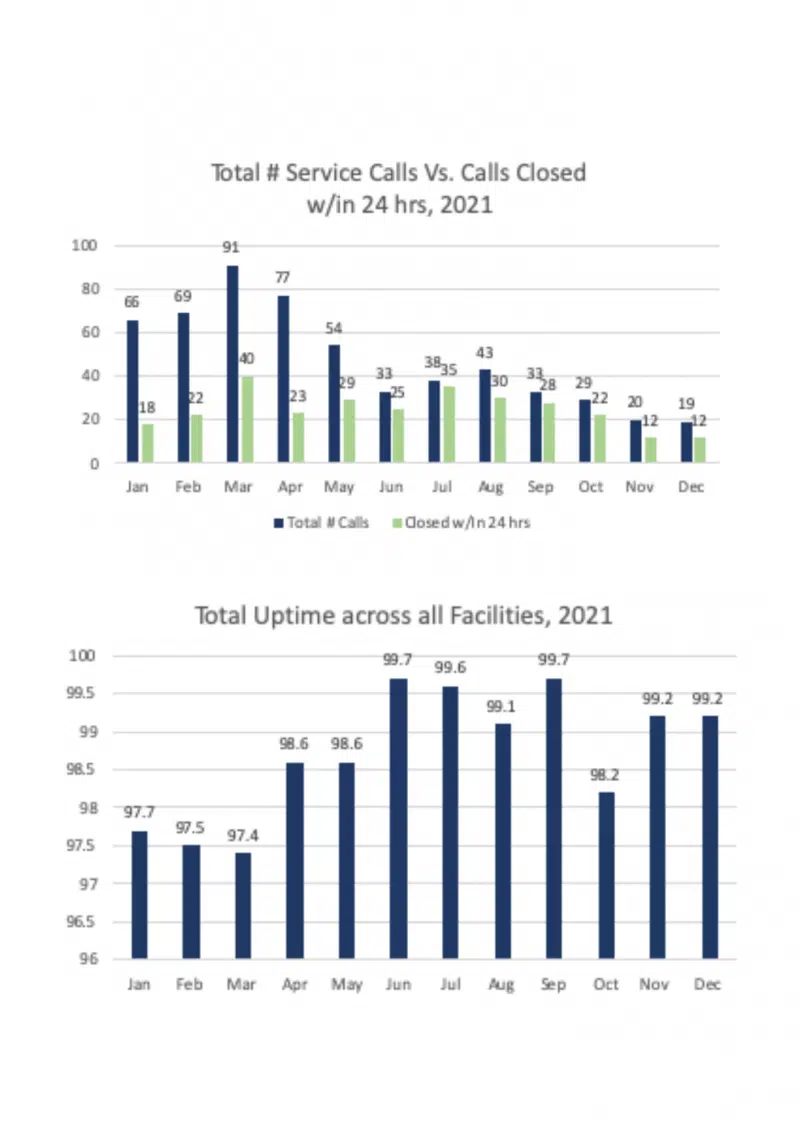 If your health system is considering a preventative maintenance plan, here is what you can expect from working with Auxo Medical:
Comprehensive Onboarding
Correct asset inventory and location identification
Updates to water and steam infrastructure without proper filtration and treatment
Evaluating sterilizers, washers, and steam generators in complete disrepair
Trusted Partnership
A local Auxo Medical PM and repair provider can help you focus on your job, and worry less about shuffling sterile processing equipment while ongoing repairs take place.
We will develop a custom plan during the initial inspection and evaluation for your system's equipment.
Undisputed Savings with a PM Plan
5% off of equipment purchases
10% off of billable parts
Reduced labor rates
24-hour emergency call turn-around time
Access to Auxo Medical's community portal to assist with asset and repair management
Maximum unit uptime by reducing the quantity of repairs
To request a PM quote, or to have a conversation and explore the possibilities, you can contact our team here.