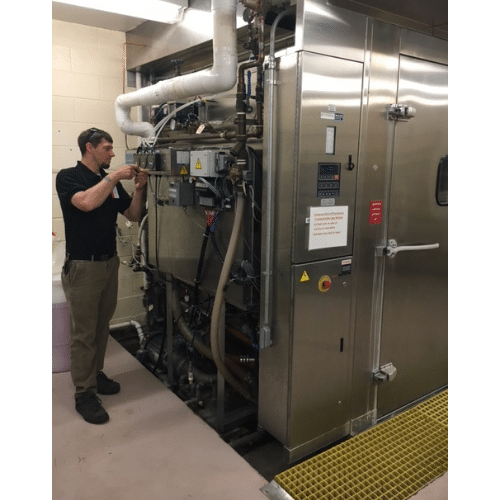 Any hospital would agree that sterile processing departments are the artery of their facility. Without a fully functioning, efficient operation in place, the business could not effectively perform their duties, and subsequently would not generate revenue.
Because sterile processing is integral to practically every facet of healthcare delivery, when a machine malfunctions or needs some level of maintenance, it slows down the bottom line — treating patients.
At the end of 2020, Auxo Medical was procured by a regional healthcare system with 11 hospitals in the United States to replace their OEM service support. Auxo became the sole provider for preventative maintenance (PM) as well as repair support.
This healthcare system's units had been disorganized prior to Auxo Medical's involvement; servicing the units had been a headache and caused a cascade effect of problems whenever maintenance was necessary.