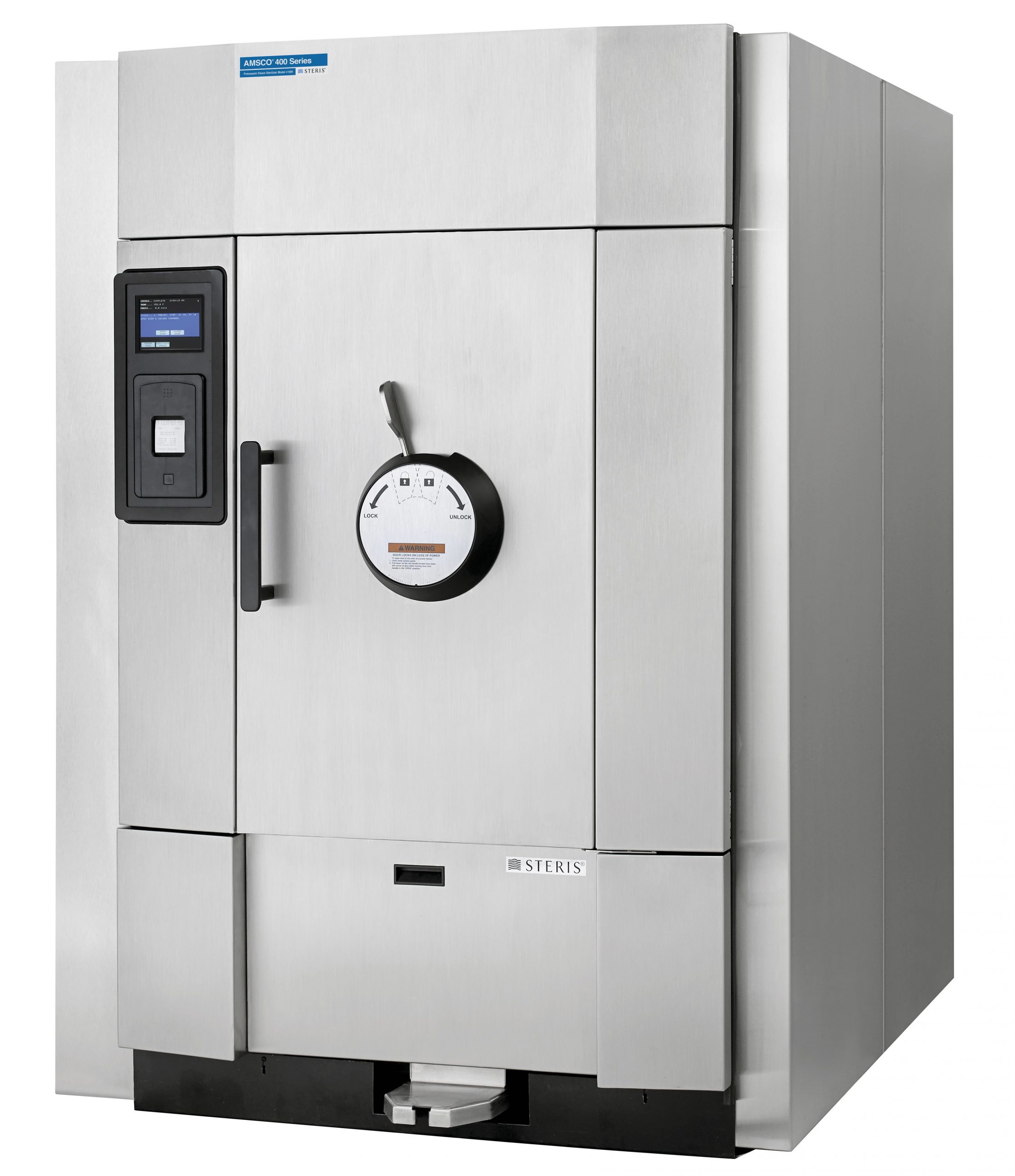 Medical sterilizers are essential tools in healthcare facilities, laboratories, and research centers. They are designed to kill or remove all forms of microorganisms, including bacteria, viruses, and fungi, from medical equipment, instruments, and supplies. Sterilization is critical to prevent the spread of infections and diseases, especially in surgical procedures and other invasive treatments. There are various types of medical sterilizers, including steam sterilizers, ethylene oxide sterilizers, hydrogen peroxide sterilizers, and radiation sterilizers. Each method has its advantages and limitations, and the choice depends on the type of equipment and materials being sterilized. Proper maintenance and monitoring of sterilizers are crucial to ensure their effectiveness and safety in healthcare settings.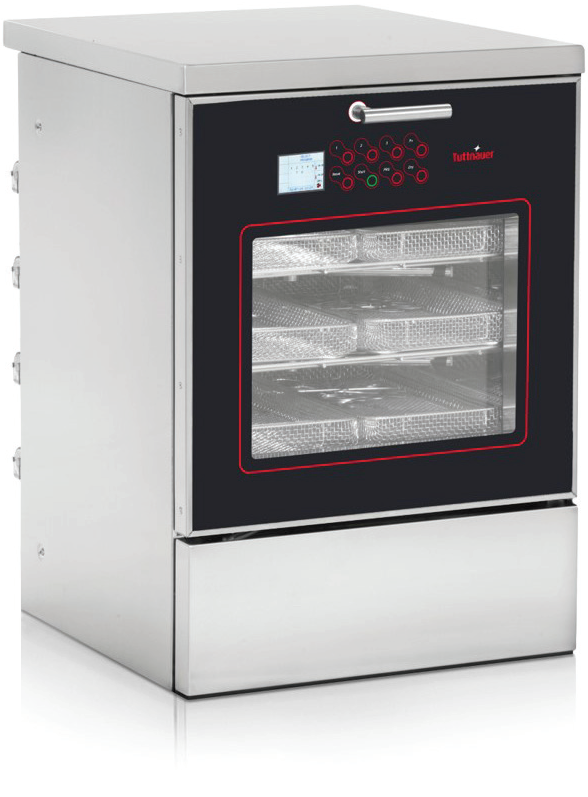 Washer-disinfectors are integral devices in maintaining a sterile medical environment. Auxo Medical provides a range of efficient, reliable and easy-to-use washer-disinfectors that can handle medical equipment of all sizes. The machines come with a touch screen interface that enables you to choose the appropriate washing cycle for different medical equipment. They also feature high-temperature disinfection capabilities that ensure all harmful organisms are eliminated.
If you're looking to effectively decontaminate and sterilize your medical equipment, investing in a washer-disinfector from Auxo Medical is the way to go. You can rest easy knowing that you have selected from a range of medically compliant products that will ensure your facility's instrument washing and disinfecting needs are met accurately.
With the option of a service agreement, you can ensure that your washer-disinfector remains functional and efficient throughout its lifespan, guaranteeing optimal service and peace of mind for your patients.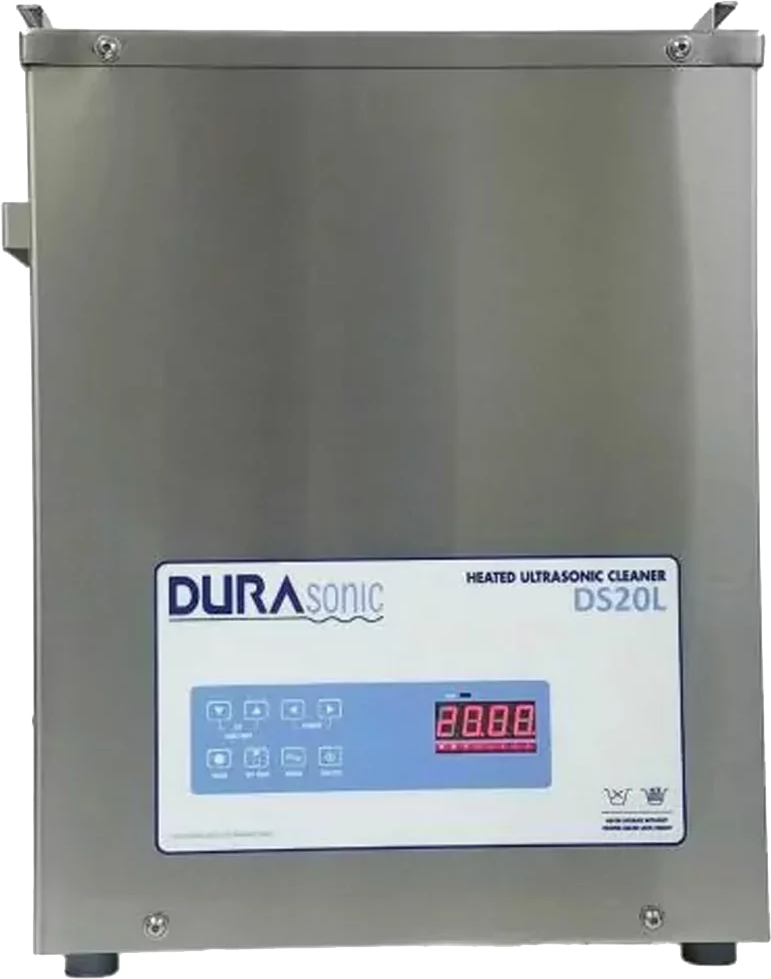 For delicate medical equipment, using ultrasonic cleaners is the safest and most thorough cleaning method. Auxo Medical provides ultrasonic cleaners that deliver powerful cleaning action that eliminates contaminants from medical tools in a non-invasive manner. The equipment generates high-frequency sound waves capable of dislodging dirt, dust, and bacteria from crevices and surfaces.
If you're looking for a medical cleaning solution that is both gentle and effective, ultrasonic cleaners from Auxo Medical are the way to go. With your purchase, you receive a 5% discount if you opt for a service agreement, ensuring your equipment remains functional and well-maintained throughout its lifespan.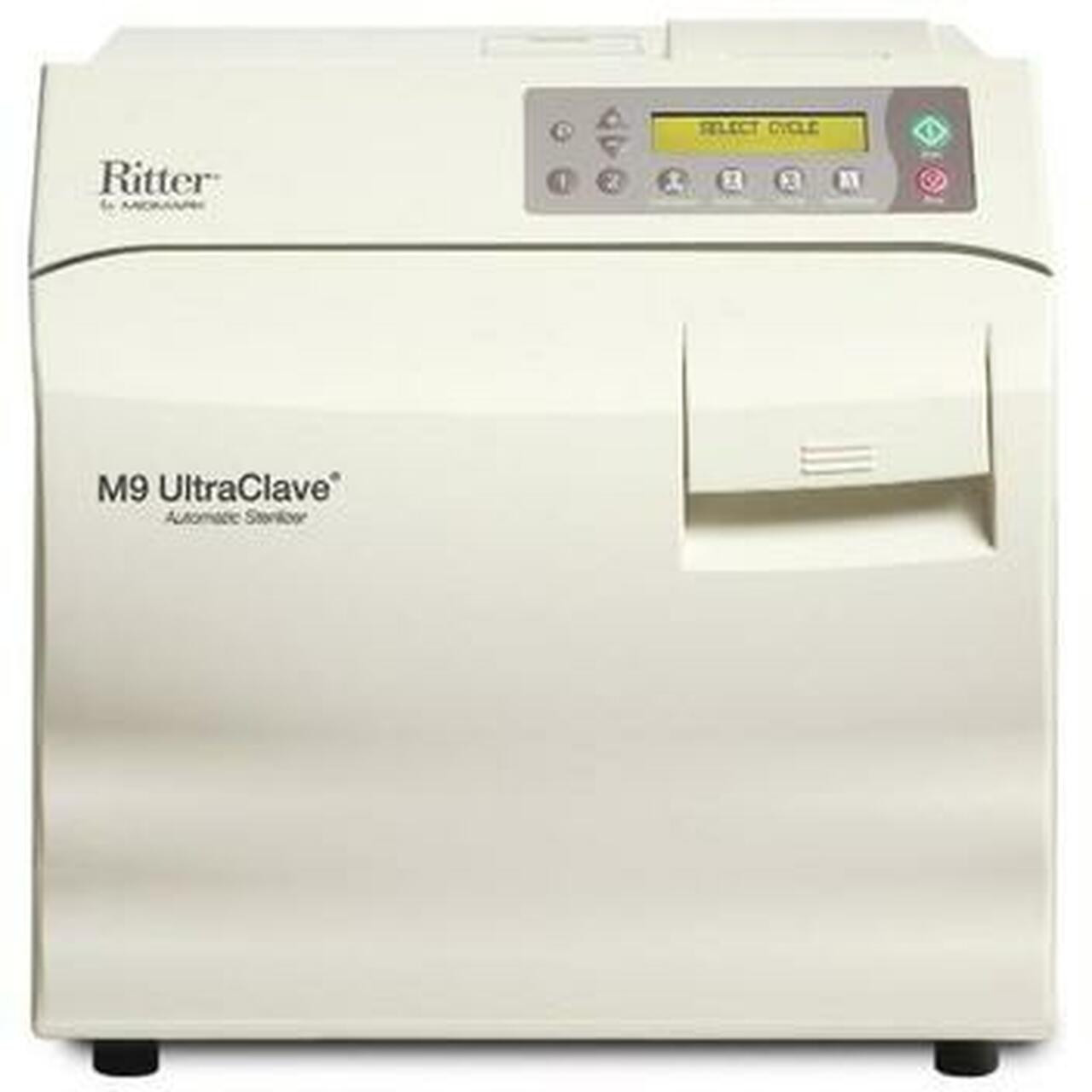 Autoclaves are a type of pressure chamber that is commonly used for sterilizing equipment and materials. They use high-pressure steam to kill bacteria, viruses, and other microorganisms that may be present on surfaces or inside instruments. Autoclaves are widely used in medical settings, such as hospitals and clinics, as well as in laboratories and industrial settings where sterile conditions are required. They come in a variety of sizes and types, ranging from small tabletop models to large industrial units that can process large volumes of materials at once. Proper use and maintenance of autoclaves are essential for ensuring the safety and efficacy of the sterilization process.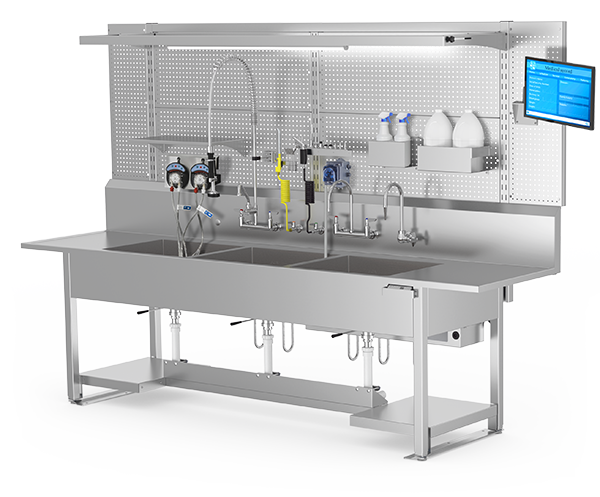 Processing sinks are essential components in any modern medical environment. They are designed to clean and disinfect medical tools, utensils, and surgical equipment. Auxo Medical provides high-quality processing sinks that are long-lasting, efficient and easy to use. The sinks are made from stainless steel, which is non-corrosive and resistant to extreme temperatures and chemical agents.
By investing in a processing sink from Auxo Medical, you can guarantee that your medical equipment is always cleaned accurately and efficiently. A bonus when you purchase the processing sink is that you can receive a 5% discount with a service agreement, ensuring continued functionality and quality.
Purchase Your Decontamination Equipment from Auxo Medical
Investing in the right medical decontamination equipment is essential to maintaining high-quality standards and promoting patient safety. The range of  sterilizers, washer-disinfectors, ultrasonic cleaners, and processing sinks from Auxo Medical provides medical facilities with reliable, efficient, easy-to-use cleaning solutions. When purchasing medical decontamination equipment from Auxo Medical, you can be assured that you are getting high-quality products that are compliant with medical standards. With your purchase, you can opt for a service agreement, guaranteeing that you never have to worry about the functionality or efficacy of your medical equipment.
For those who sign up for a service agreement, you will receive a 5% discount on all medical equipment purchases from Auxo Medical. This is to ensure that from purchase to usage of the medical equipment, your operation is efficient, effective, and well maintained. Contact us today for your all-in-one decontamination equipment and service needs.