Revolutionize Your Sterilization Process with Midmark Autoclaves from Auxo Medical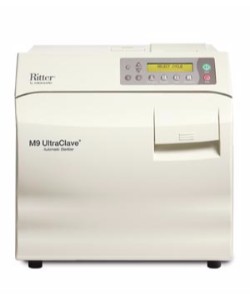 As healthcare providers know, sterilization is a critical aspect of daily operations in order to avoid cross-contamination and infection. Midmark, a leading manufacturer of sterilization and infection control equipment, has been trusted by healthcare professionals for their dependability, efficiency and quality. At Auxo Medical, Midmark autoclaves are available to purchase online, offering a range of features, sizes and models to fit various needs and budgets.
Midmark autoclaves come equipped with state-of-the-art technology such as informative screen displays, quick cycles and an energy-saving mode. The intuitive user interface enhances ease-of-use, and the easy-to-open door prevents unnecessary strain on users. Additionally, Midmark autoclaves are designed with safety in mind as they feature a safety lock to prevent accidental openings during operation.
Midmark autoclaves offered at Auxo Medical are available in both manual and automatic models, with 9 to 22 inch chamber sizes to fit the needs of any medical practice. Customers can choose from various options such as capacity, program cycle times, and water recycling system capabilities. Efforts to maintain safety standards are further boosted by features such as an automatic chamber cleaning system and a self-sealing water reservoir to keep your operating environment clean and create a safe and sterile environment for your patients.
Auxo Medical offers a wide range of autoclaves and accompanying accessories to ensure reliable, consistent sterilization throughout healthcare facilities. The online platform makes the ordering process extremely user-friendly – with quick and secure ordering and quote options as well as fast lead times and shipping. Additionally, Auxo Medical's team of experts can assist with selecting the ideal autoclave for your operation based on your budget and specific requirements.
By choosing Auxo Medical as your authorized supplier of Ritter by Midmark, Tuttnauer, Statim, Pelton & Crane and more customers can access the best-selling, top-brand products with unbeatable pricing and extend their purchasing power to superior infection control products with the highest safety features that will enhance the quality of patient care.
Don't compromise on safety and quality; choose the best-suited autoclave that fits your insurance standards and regulations for safety, reliability and efficiency by purchasing online at Auxo Medical.
When it comes to safety in healthcare, it's essential to choose the right sterilization solution. The autoclaves we provide are designed to provide reliable and efficient sterilization that exceeds the expectations of healthcare professionals around the world. With Auxo Medical's online platform, purchasing these autoclaves has never been easier or more affordable, ensuring that high-quality autoclaves are accessible to medical practices no matter the size. Get in touch with an Auxo Medical representative today and start improving your sterilization process with these top-flight autoclaves!