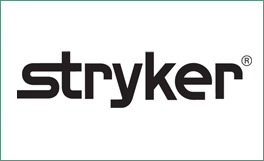 Brands – Stryker
Dr. Homer Stryker was an orthopedic surgeon and inventor from Kalamazoo, Michigan. When he found that the medical equipment available to him was insufficient for his patients' needs, he set out to make his own. That was in 1941. In the decades since, the Stryker name has become synonymous with innovation and quality in the medical equipment field. To this day, this brand of stretchers is the workhorses of clinics, hospitals, and medical facilities worldwide.
Transport Stretchers
This series of general purpose and transport stretchers include the Prime, Transport, OB/GYN Gynnie, and Prime X Series. All general and transport stretchers are designed with both patient and caregiver safety and comfort in mind. They offer simplified steering and turning, and reduced effort to start up. The Prime X and OB/GYN Gynnie offer features and accessories specific to X-Ray and OB/GYN settings respectively.
Operating Room Stretchers
Stryker's specialty and OR stretcher line includes the Cub Pediatric Crib, Fluoroscopy and Eye Surgery stretchers, the Stretcher Chair for eye surgery, and the Surigistool, which is perfectly suited for a wide range of surgical applications. Whether caring for small children, birthing mothers, or traumatically injured patients, this brand has an appropriate stretcher.
Auxo Medical carries new Stryker stretchers, as well as good-as-new, refurbished medical equipment that meets Stryker's exacting standards.