Auxo Medical, your trusted all-in-one solution for all your medical equipment repair, parts, and maintenance needs in Central Florida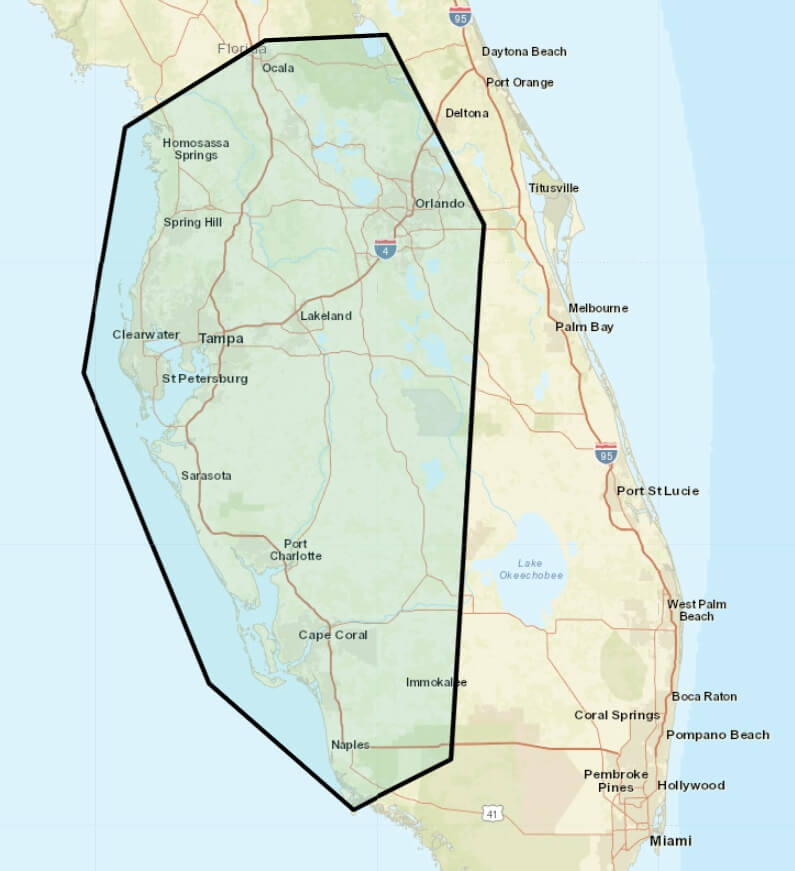 With over 50 years of experience, we are dedicated to keeping your medical facility fully functional and ensuring the highest standard of patient care. Our team of experts specializes in providing top-notch services to medical businesses in Tampa, St. Petersburg, Orlando, Lakeland, Ocala, Sarasota, Naples, and the surrounding areas. Whether you require emergency repairs or preventative maintenance, Auxo Medical is here to handle all your medical equipment challenges.
Comprehensive Medical Equipment Services
At Auxo Medical, we offer a wide range of services to address all your medical equipment needs. Our experienced team is equipped to handle repairs, parts replacement, and maintenance for various types of medical equipment, ensuring that your facility operates smoothly and efficiently.
Biomedical Equipment Services: Our Biomedical Equipment Technicians (BETs) are well-versed in conducting onsite repairs, calibrations, and preventative maintenance for your biomedical equipment. We adhere to NFPA99 standards and follow AAMI recommendations, providing you with reliable and safe equipment for patient care.
Sterile Processing Equipment Services: We specialize in sterilizers, autoclaves, washer disinfectors, and boilers, offering comprehensive maintenance programs to minimize downtime and ensure your capital equipment operates at peak performance. Our focus is on keeping your facility compliant with Joint Commission standards and providing a safe environment for all medical procedures.
Unparalleled Support for Your Medical Facility
Auxo Medical is dedicated to providing exceptional support to medical facilities in Central Florida. Our goal is to eliminate operational delays, minimize costs, and ensure uninterrupted patient care. Here's how we can assist you:
Prompt and Efficient Repairs: We understand the urgency of equipment breakdowns and their impact on patient care. Our team is available to respond quickly to your repair needs, minimizing downtime and ensuring your equipment is up and running as soon as possible.
Preventative Maintenance: To avoid unexpected breakdowns and costly repairs, we offer preventative maintenance plans tailored to your specific equipment. Our technicians will conduct thorough inspections, identify potential issues, and perform necessary maintenance tasks to keep your equipment in optimal condition.
Budget-Friendly Solutions: We understand the financial constraints faced by medical facilities. That's why we offer cost-effective repair and maintenance solutions, allowing you to allocate your resources efficiently without compromising on the quality of care provided to your patients.
Expertise and Experience: With over 50 years of combined experience, our team has the knowledge and expertise to handle a wide range of medical equipment. You can trust us to deliver high-quality services and reliable repairs that meet all state requirements and industry standards.
Testimonials from Satisfied Customers
Don't just take our word for it. Here are some testimonials from our satisfied customers:
"I have had the pleasure to work with Anthony and the Auxo team over the last few months. They went above and beyond to provide quality service at a significant cost savings in comparison to the OEM." – Lori Migliore, PartsSource
"Auxo has become a preferred service provider for us. They were willing to do what it took to support us commercially as well as in services, optimizing our overall business process flow." – Bonnie B., Category Manager
"Auxo's team members are truly industry experts. My clients rave about their responsiveness, expertise, and focus on putting the customer first." – Dan K., Regional Manager
View our Online Catalogue of Over 1100 Items
In addition to our repair and maintenance services, Auxo Medical offers a wide selection of high-quality medical equipment. Whether you're looking to upgrade your existing equipment or need to purchase new items for your facility, our knowledgeable sales associates can assist you in finding the best solutions at a fraction of the manufacturer's cost. Visit our website to explore our product catalog and request a quote online.
Auxo Medical is your trusted partner for comprehensive medical equipment repairs, parts, and maintenance services in Central Florida.
With our experienced team, prompt response times, and commitment to excellence, we ensure that your medical facility operates smoothly, minimizing downtime, and providing uninterrupted care to your patients. Contact us today to schedule a repair, request a quote, or discuss your specific equipment needs. Let Auxo Medical handle your medical equipment challenges while you focus on delivering the highest standard of patient care. Contact our team in Central Florida today!