Auxo Medical Expands its SPD and Biomedical Equipment Maintenance and Repair Field Service into Northern and Southern Florida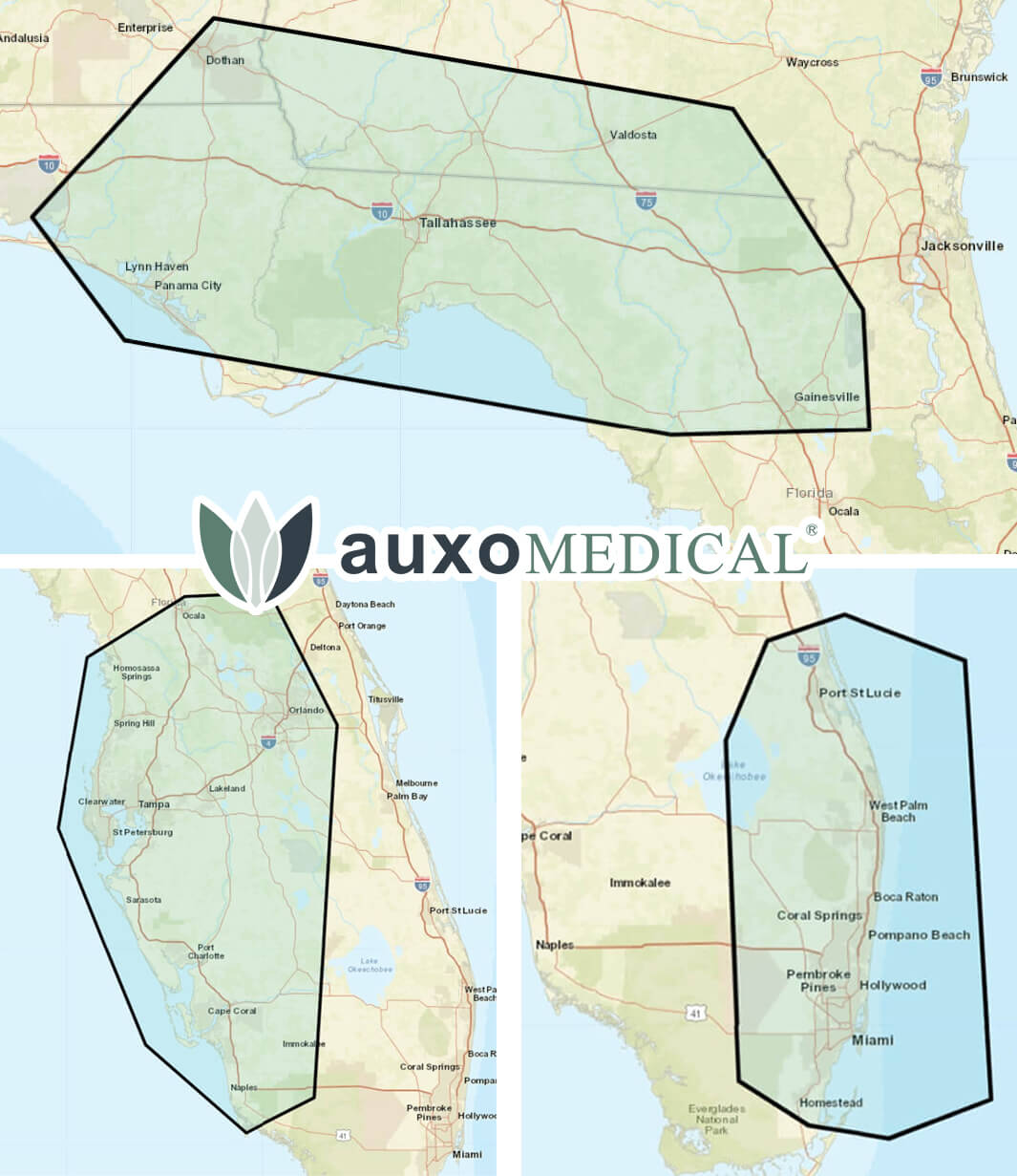 Auxo Medical, a leading provider of medical equipment solutions and services, announced today its expansion into the Northern and Southern regions of Florida. With a focus on delivering exceptional preventive maintenance and repair services for Sterile Processing Departments (SPD) and biomedical equipment, Auxo Medical aims to support healthcare facilities across the state in optimizing their equipment performance and patient care.
Over the years, Auxo Medical has built a reputation as a trusted supplier of high-quality new and refurbished medical equipment and unparalleled service across many states. With its expansion into Florida, the company aims to extend its expertise to an even larger customer base, providing essential support to hospitals, clinics, and other healthcare institutions throughout the region.
Auxo Medical understands that maintaining the reliability and performance of medical equipment is crucial in ensuring uninterrupted patient care. Therefore, they have built a team of highly skilled and experienced technicians who specialize in SPD and biomedical equipment repair, inspections, and preventive maintenance. By expanding their field service operations into Northern and Southern Florida, Auxo Medical aims to address the growing demand for these critical services in the state.
Auxo Medical's expansion throughout Florida further reinforces their dedication to providing comprehensive solutions for healthcare facilities. In addition to preventive maintenance and repair services, the company's offerings include regular inspections of biomedical equipment to ensure compliance with industry regulations and safety standards. With their vast inventory, they also offer high-quality new and refurbished medical equipment, providing cost-effective options that meet the unique needs of each customer.
Healthcare facilities and labs throughout Florida can now benefit from Auxo Medical's expertise in preventive maintenance and repair of SPD and biomedical equipment. Through this expansion, the company aims to improve equipment uptime, extend the lifespan of critical medical devices, and ultimately contribute to the overall quality of healthcare services available in the region.
To view the Auxo Medical regional field service areas throughout Florida please visit:
About Auxo Medical
Auxo Medical is a leading provider of medical equipment, specializing in preventive maintenance, repair, and high-quality new and refurbished medical equipment. With a team of experienced technicians, Auxo Medical delivers comprehensive solutions to healthcare facilities across the United States, ensuring the reliability and longevity of critical medical equipment.
Contact Auxo Medical Today for SPD and Biomedical Equipment Field Service Throughout Florida
If you are in need of high-quality service for SPD and biomedical equipment in Florida, look no further than Auxo Medical. With their expertise, experience, and dedication to customer satisfaction, Auxo Medical is the go-to provider for all your service needs. Whether it is routine maintenance, repairs, or equipment installation, their team of trained professionals will ensure that your equipment is running smoothly and efficiently. With their extensive knowledge of the industry and commitment to excellence, you can trust Auxo Medical to deliver top-notch service every time. Contact Auxo Medical today to schedule an appointment and experience the difference they can make in keeping your equipment in optimal condition.