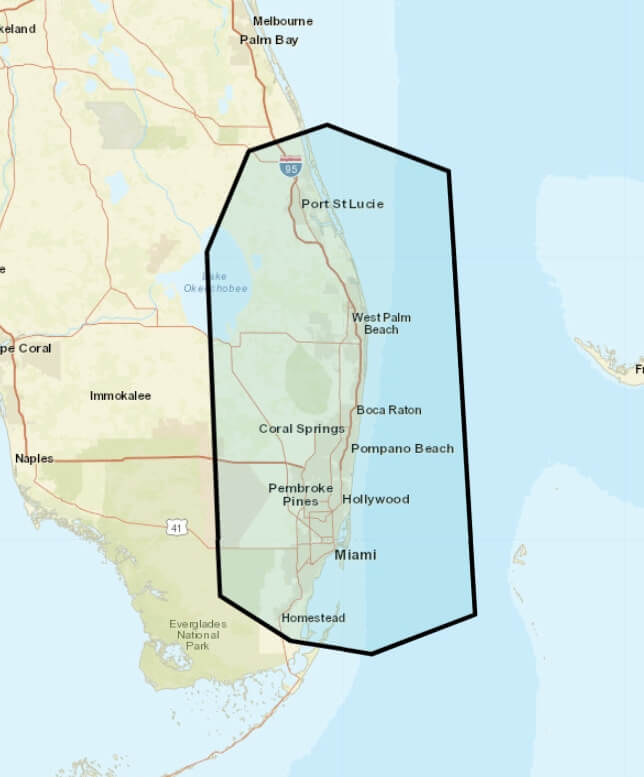 Auxo Medical is your trusted partner for your SPD (Sterile Processing Department) and biomedical equipment procurement, inspection, repair, maintenance, and parts needs in South Florida. With our extensive range of services and commitment to quality, we ensure that your biomedical and sterile processing equipment operates efficiently, ensuring patient safety and uninterrupted healthcare services. As a leading provider in the region, we offer cost-effective solutions, personalized support, and a wide selection of high-quality medical equipment. Read on to discover how Auxo Medical can assist you in maintaining and repairing your medical equipment while providing exceptional customer service.
Comprehensive Medical Equipment Repairs and Maintenance
At Auxo Medical, we understand the critical role of well-maintained medical equipment in delivering top-notch patient care. Our team of highly skilled technicians, including AAMI Certified Biomedical Equipment Technicians (CBET), is dedicated to ensuring the safety and efficiency of your biomedical equipment. Whether it's inspections, calibrations, preventive maintenance, or repairs, we have the expertise to handle all aspects of your equipment's lifecycle. By adhering to NFPA99 standards and AAMI recommendations, we ensure that your equipment meets the highest quality standards, minimizing downtime and optimizing performance.
Sterile Processing Equipment Maintenance and Repairs
Sterilization equipment, such as autoclaves, sterilizers, washer disinfectors, and boilers, play a vital role in healthcare facilities and laboratories. At Auxo Medical, we specialize in providing comprehensive maintenance and repair services for sterile processing equipment. Our technicians are extensively trained in handling and caring for this equipment, ensuring that it operates efficiently and complies with industry regulations. With our preventive maintenance plans, we proactively address potential issues, reducing the risk of breakdowns and maintaining uninterrupted service. In case of repairs, our skilled technicians promptly resolve any problems, minimizing downtime and ensuring the smooth operation of your facility.
Personalized Support and Customer Care
At Auxo Medical, we prioritize building strong relationships with our clients. We understand that each facility has unique requirements and challenges. That's why we offer personalized support to cater to your specific needs. Our team takes the time to understand your equipment, facility layout, and operational goals, allowing us to provide tailored solutions that maximize efficiency and cost-effectiveness. From initial consultations to ongoing support, we are committed to delivering exceptional customer care and ensuring your complete satisfaction.
High-Quality Medical Equipment at Affordable Prices
In addition to our repair and maintenance services, Auxo Medical offers a wide selection of high-quality medical equipment at significantly reduced prices. We understand the financial constraints faced by healthcare facilities, and we strive to provide cost-effective solutions without compromising on quality. Through our partnerships with reputable manufacturers, we can offer you access to a diverse range of new and refurbished medical equipment. Whether you need diagnostic machines, surgical equipment, or patient monitoring systems, our extensive product catalog has you covered.
Streamlined Processes and Quick Turnaround Times
At Auxo Medical, we value your time and aim to minimize disruptions to your operations. Our streamlined processes ensure efficient scheduling, timely repairs, and minimized downtime. We strive to provide quick turnaround times without compromising the quality of our work. Whether it's emergency repairs or routine maintenance, our dedicated team is committed to resolving issues promptly, allowing you to focus on delivering exceptional patient care.
Trusted by Healthcare Professionals
Auxo Medical has earned the trust and loyalty of healthcare professionals throughout South Florida. Our commitment to excellence, superior customer service, and cost-effective solutions have made us a preferred choice in the region. Don't just take our word for it; hear what our satisfied clients have to say:
"I have been managing surgery centers for several years and have always used AuxoMedical to perform preventative maintenance and repairs on our sterilization equipment. They are responsive, knowledgeable, and reasonably priced. I have especially enjoyed working with Mark, Tanner, and Tony. Highly recommended!" – Denise Latimer-Wright, Surgery Center Manager.
"Working with Mark and Jay at Auxo for new client implementation has been nothing short of impressive. Auxo's team members are truly industry experts. My clients rave about their responsiveness, expertise, and focus to put the customer first. They are a pleasure to work with." – Dan K., Regional Manager.
Contact Auxo Medical for Medical Equipment, Maintenance & Repair in Southern Florida
When it comes to medical equipment repairs, maintenance, and parts in South Florida, Auxo Medical is your trusted partner. With our comprehensive range of services, highly skilled technicians, personalized support, and cost-effective solutions, we ensure the safety, efficiency, and uninterrupted operation of your biomedical and sterile processing equipment. Choose Auxo Medical for all your medical equipment needs and experience the difference firsthand. Contact us today to discuss your requirements and get a quote tailored to your facility's needs.